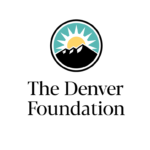 ---
We recently hosted our annual Community Legacy Society luncheon. When you make an estate gift to The Denver Foundation, you become a part of the Community Legacy Society, the foundation's group honoring people who have taken the extraordinary step of including us in your estate plans.
Members have the opportunity to:
Participate in informational and engaging events about issues in our community.
Connect with other people who are philanthropically inclined.
Be recognized for your generous gift or exercise the option to remain anonymous, if you prefer.
Rest easy, knowing that your gift will be thoughtfully stewarded and have its intended impact.
Do you have questions about planned giving or estate gifts? Please contact Rachel Spory-Leek at rsleek@denverfoundation.org or 303.300.1790.
Photo credit: Amanda Tipton Photography