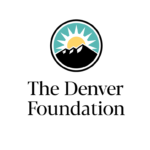 ---
The foundation recognizes William Schmidt by renaming this award in his honor 
The Denver Foundation announced Michelle Adams as the 2023 winner of the newly named William Schmidt Philanthropic Leadership Awards.   
Adams, a trustee of The Denver Foundation, is also an attorney, speaker, coach, and newly titled author. She is the founder of Hello Legacy, a training and personal development company, and the Law Office of Michelle Adams, LLC., where she helps families in the areas of estate planning, elder law, special needs planning, and family legacy planning. She is also active in the Purposeful Planning Institute, a learning center for advisors and consultants and a platform for professional networking and collaboration. 
The Philanthropic Leadership Award honors a professional advisor or firm that illustrates a desire to make a meaningful impact through philanthropic advising. This award represents one's effort to better our community by using their expertise as a lawyer, financial advisor, or CPA to help their clients achieve their philanthropic vision and therefore, impact the charitable sector in Colorado.  
"Michelle Adams has gone above and beyond in this space, not only for The Denver Foundation but for all she advises. Michelle is often a go-to for those seeking entrepreneurial and philanthropic advice and sees the value of leading with your heart," Kirsten Swanson, advisor relations officer
Michelle Adams has personally experienced what happens when a loved one fails to plan for their death or disability. Michelle believes we must take the steps to have these conversations so that the family is best prepared and the stress of an already difficult situation is minimized in the long run.  
Michelle Adams first served as a member of our Professional Advisors Council, soon leading the group, and then joining our board. She led the Professional Advisors Council through COVID, helping relaunch the fall workshop, and guiding advisors in their personal practices.  
Renaming the award 
After multiple years of handing out the Philanthropic Leadership Award, it became apparent that William Schmidt embodies the values of this award. It only felt appropriate to rename it in his honor, to recognize those who are doing similarly great work. 
Bill received one of the first awards in 2004 and again in 2018. He was instrumental in the creation of our Professional Advisors Council and his commitment to training the next generation of professional advisors in philanthropy, has set the foundation, and the community, up for success.  
A frequent speaker and educator, Bill is the author of six books, and has served and still serves on numerous nonprofit boards and committees. He has been and continues to be a pillar in the nonprofit community, not just advising its patrons, but the organizations themselves. 
Bill Schmidt was a partner at Holland and Hart, founded his own law firm, served as Senior Trust Officer at First Western Trust Bank, and was Senior Vice President of Business Development at BOK Financial Wealth Management. He is a Captain in the Judge Advocate General Air Force retired reserve. In all of these positions both professional and volunteering; he has been a champion for women and people of color in a field that lacks diversity. He never has stopped encouraging new advisors to consider philanthropy as a major and important tool in their kit.   
"Without his insight many of us would not have direct relationships with the advisor community, let alone access to years of knowledge in how our own philanthropic community has grown in Colorado over the last 20+ years," says Swanson.
"Bill has been an encyclopedia of knowledge, a shoulder to lean on when I have questions, a Rolodex for connections, and a confidence booster. Most importantly he is an invaluable ally to The Denver Foundation and to the philanthropic advising community of Colorado. We are honored to be connected to Bill. Reinstating this award in his honor is just one of the ways we will continue to thank him for all he has done."  
Awarding Excellence 
The Denver Foundation is proud to collaborate with so many influential and inspiring members of the community. While we celebrate Michelle Adams' outstanding accomplishments, we acknowledge that there are many others in our network who are doing great work. To learn more about the benefits for you and your clients, or to join our Professional Advisors Council, email kswanson@denverfoundation.org or call 303.300.1790.