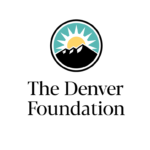 ---
To the Graduates of 2020, 
Congratulations on such a monumental accomplishment! Your commitment to academics has provided you with the esteemed title of GRADUATE. 
Graduation is an acknowledgement of the sacrifices made by family and friends who have stood by you each step of the way.  As you celebrate your success of deliberate investment of your education, know that there are many people who are proud of what you have completed. This is your moment to enjoy your well-deserved achievement and take pride in the hard work that has been such a pillar of your life throughout the years. 
Your dedication, willingness to sacrifice, and your countless hours of homework and study have now brought you to this moment. While a pandemic was certainly nothing anyone could have predicted, you did not let it detour your focus in completing the task at hand.  You are to be commended for the extraordinary efforts in making it to this point. Whether you are graduating from high school, graduating with a degree from your respective discipline, or continuing to provide your talents to your job, the time has come to determine what impact you wish to have in the world. 
Our world, our country, our communities are filled with talented individuals like you; looking to help mitigate the inequities that still present disparaging environments for some. Your voice and your leadership are what we need as we continue to combat these particularly challenging times. Now, more than ever, our world needs YOU!
You have the power and the influence to rise to the occasion, push down barriers, and create new possibilities. This milestone is an indicator of your passion, resilience, ambition, and hope in building a stronger, more equitable society.  Though you may sit back and wonder what is next, remember that whichever way you decide to move forward, you have individuals ready and willing to support you. With your family, friends, and your community by your side, now is the time to collectively embrace the leadership each of you holds within yourself to help bring forth change.  
We are proud of you! We honor you! We see YOU! Celebrate this moment and remember, that life is filled with twists, turns, and unpredictability, however, with your strong ability to pivot, your resiliency in overcoming the unknown, and the persistence to push forward, nothing will be able to prevent the innovation that you will help to create.  The world has been waiting for you to arrive….WELCOME!
On behalf of all of us here at The Denver Foundation, congratulations!