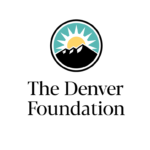 ---
You're invited to witness a unique experience – the Colorado NextCycle Pitch Session. On October 8th, five teams from the Colorado NextCycle program will pitch their recycling end-market ideas to compete for the opportunity to meet one-on-one with two eminent leaders in sustainable investing: Closed Loop Partners and the Colorado Impact Fund. The Colorado NextCycle program has provided the teams with state, community, and recycling data, support and mentorship, and a business plan boot camp. Each of the teams has developed an idea into a viable recycling end-market business plan to implement in Colorado, and on October 8th they will present their plans to an audience of investors, community leaders, government officials, media, and a judging panel of industry experts. Then they will face the panel of judges for a live question session. In the past, this event was held in-person, but due to safety restrictions related to the pandemic, the pitch session is going virtual – this means the audience could be made up of people from around the world. The event is free, but space is limited – so register now to be in the audience for this truly exciting event!
Sneak peek at the teams
FoamCycle
Headquartered: August, NJ
Colorado Business Idea: Partner with Colorado cities/municipalities to create drop-off stations to collect and densify expanded polystyrene (EPS) or foam packaging. FoamCycle will utilize the recovered material to create a recycled picture frame product.
Loop Industries
Headquartered: Terrebonne, QC
Colorado Business Idea: Produces virgin-quality rPET resin and polyester fiber by depolymerizing a wide variety of PET waste.
Sana Packaging
Headquartered: Denver, CO
Colorado Business Idea: Designs and develops cannabis packaging for a circular economy using plant-based hemp plastic, reclaimed ocean plastic, and other sustainable materials.
Timber Age Systems Inc.
Headquartered: Durango, CO
Colorado Business Idea: Develop small scale, agile, local manufacturing for cross-laminated timber utilizing previously unused and unwanted local timber in Southwest Colorado.
1-UP Materials, Inc.
Headquartered: Newport, RI
Colorado Business Idea: Manufacture 100% upcycled building materials using mixed waste plastic, low-value glass, and aseptic and gable-top cartons.