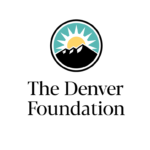 ---
Financial education available for teachers in local, rural, and distant communities.
As more learning resources move toward a fully-virtual experience, Economic Literacy Colorado (ELC) is expanding its virtual programming and outreach to offer more teachers in distant communities the tools for building financial literacy into the curriculum in classrooms across Colorado. With programs, classes and materials now available 100% online, ELC can provide educational credits to more Colorado teachers, as well as opportunities for aspiring learners to develop personal finance skills at home.
"I'm grateful that ELC took on the challenge of moving professional development to online venues," said Sara Shackett, Lakewood High School social studies teacher. "The structures are very different, but the online trainings allow me to continue increasing my financial and economic content during this pandemic."
(Colorado teachers remotely sign in for financial literacy courses, online workshops and presentations, such as the Adam Smith Breakfast event, pictured above.)
Financial education has proven beneficial to the economy and is more likely to help Americans escape poverty cycles. A poll by the National Financial Educators Council [1] claims a lack of financial knowledge caused Americans to lose an average of $1,279 in 2019 through bank fees, investment loss and high interest rates. Additionally, schools that implement financial education lead to students with lower credit card debt, higher credit scores and better interest rates.
"I'm grateful that ELC took on the challenge of moving professional development to online venues."
In the 2019-2020 school year, ELC reached 1,356 K-12 teachers from 116 school districts, who educated 72,917 students throughout Colorado. Nearly 400 of those teachers were first-time participants. Out of all participating teachers, 98% said they would enroll in another ELC class and 99% said they would recommend ELC classes to others. With accredited programming, 98% of Colorado teachers said their ELC class was personally enriching and improved their knowledge.
"As has always been, this day has been wonderful, informative, and clear," said Molly Ewing, a teacher at STEM Launch School in Thornton. "ELC courses help me grow my understanding of economics, which makes me a better teacher. Thank you!"
Of the 40 state councils affiliated with National Council on Economic Education, ELC is the only state to have professor-led classes with university accreditation options, leading teachers to success in their own classroom with actionable lessons they can implement immediately.
"Economic Literacy Colorado is recognized as the leading resource for high-quality economic and financial education programs for teachers, which is reflected in honors and grants ELC has been awarded, such as the MoneyWi$er Initiative funded by the Colorado Attorney General's Office," said Debbie Pierce, president and CEO of ELC. "Our UCCS-accredited courses led by professors and mentor teachers, equip educators with the knowledge, pedagogy and materials to prepare their students to make wise, financial and economic choices. ELC is dedicated to educating Colorado teachers on economic literacy, thereby providing quality financial literacy education to all Colorado children."
ELC provides day-long classes and multi-week programs for K-12 teachers throughout the year, district-wide professional development workshops upon request and the Stock Market Experience investment program for students in grades 3-12. Please contact Jay LeBlanc, education program director, at (303) 752-2323 or jay.leblanc@econlitco.org for more information.
For a full list of upcoming programs, visit the Economic Literacy website: https://econlitco.org/.
About Economic Literacy Colorado
Economic Literacy Colorado empowers Colorado students to achieve a lifetime of economic understanding and financial security. ELC provides university-accredited economic and personal financial education to students through professional development and classroom resources delivered to teachers, schools and school districts. Follow them on Facebook, Twitter, and LinkedIn for course opportunities and more information on the benefits of financial literacy.