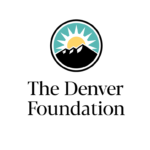 ---
Last year, Javier Alberto Soto, President and CEO of The Denver Foundation, biked nearly 100 miles around Denver, meeting with communities in neighborhoods from Westwood to Montbello, Downtown to Globeville.
Though the pandemic interrupted Javier's plans to continue the bike tour around the city, it hasn't stopped him from listening to our community as the leader of The Denver Foundation.
We're pleased to announce that the Virtual Bike Tour will resume with a series of community conversations beginning August 21.
In conversation with nonprofit, resident, and community leaders, Javier will share dialogue, questions, and visions for the future of Metro Denver. We invite you to tune in to listen — and to look out for more stops along the bike tour coming soon!
Upcoming Bike Tour Stops:
Friday, September 11 at 10 a.m., hosted by Denver Metro Collective Impact
Friday, September 18 at 12:30 p.m., hosted by Colorado Cross-Disability Coalition
Friday, September 25 at 10 a.m., hosted by Volunteers of America, Irving Street Women's Residence
RSVP and register for an event through any of the above SignUpGenius links.