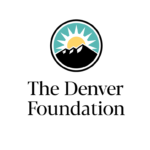 ---
In early September, Governor Polis, together with health and education advocates, officially kicked off the YES on EE campaign. By increasing taxes on big tobacco and closing the tax loophole for vape products, we can create a brighter, healthier future for Colorado's kids.
"We can greatly reduce the learning gaps we see from community to community and neighborhood to neighborhood. By voting YES on EE, you become part of the village it takes to raise a child up," said Dawnae Dent, Education Coach with Mile High Early Learning
The Denver Foundation is proud to be one of the more than 100 supporters – organizations and elected officials from across Colorado – of this important measure. Education is a core value of The Denver Foundation, and our Staff and Board support organizing, advocacy, and policy reform work that promotes systems that ensure every child enters school ready to learn.
We hope you'll join us as part of the YES on EE team. Here are a few quick things you can do today to get engaged:
Visit the campaign website to learn more about this important ballot initiative.
Connect with the campaign on Social Media: Facebook or Twitter.