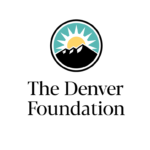 ---
Denver Economic Development's Division of Neighborhood Equity & Stabilization in partnership with The Denver Foundation offers small grants that support the meaningful and necessary work of nonprofit organizations and community groups in some of Denver's most vulnerable neighborhoods. 
The Strengthening Neighborhoods mini-grants seek to improve the effectiveness, efficiency, and performance of nonprofits and community groups currently active in these communities.
This year the program awarded $85,000 to 28 community groups working in the Globeville, Elyria-Swansea, East Colfax, West Colfax, Westwood, Montbello, Northeast Park Hill, Sun Valley, Villa Park, and Valverde neighborhoods of Denver. 
Grantees ranged from meal deliveries to mobile education, food banks for family pets, free reproductive health kits, and even a Little Free Library program. 
Below is a list of all 28 grantees and a photo slide show with images from many of the groups rooted in, supporting, and serving their communities.
African American Trade Association
BookGive
Caring Angels
Colorful Colorado Collaborations
Colorado Pet Pantry
Colorado Immigrant Rights Coalition
Denver Indian Center
Elevated Thinking for Success
Elyria Globeville Swansea & Partners
Feed Your Hospital
Fundación de Colombianos en Colorado
Future Ancestors
Kizzy's Care
Mamabird Media
Period Kits, Inc.
Plaza Mexica
Project Worthmore
REAL Property Inspections LLC
Right On Mobile Education (ROME)
RISE Westwood Collective
Roots Family Center
Una Mano Una Esperanza
Unit E
Valverde Neighborhood Association
Venture for Success Preparatory Learning Center
Villa Park Neighborhood Association
Westside Stadium Community Coalition
Youth Employment Academy