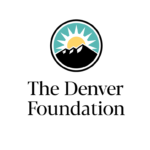 ---
In the six months since the launch of BRIC, the fund has received over $1.3M in investments from generous donors in our community. Thanks to these gifts, BRIC distributed $467,500 in grants to 29 Black-led and Black serving nonprofit organizations. See a full list of organizations funded through BRIC's inaugural grant cycle below. 
For organizations interested in applying for funding, the next BRIC application cycle will open on Tuesday, January 19, and close on Friday, February 19. Applications should be submitted through The Denver Foundation's online grant portal. 
To learn more about BRIC, visit our website.
If you have questions about BRIC, please contact lsullivan@denverfoundation.org.
Black Resilience in Colorado (BRIC) 2020 Grantees
Athletics & Beyond
SCD Enrichment Program
Issues of Life Church Ministries Aurora
Apprentice of Peace Youth Organization
THE NEW HOPE BAPTIST CHURCH
Second Chance Center, Inc.
Another Life Foundation
Soul 2 Soul
New Dance Theatre, Inc.
RISE 5280
EduCtr
Rocky Mountain Public Media
Park Hill Pirates Youth Sports Organization
Denver Kappa Alpha Psi Scholarship Foundation
Young African Americans for Social & Political Activism
Make a Chess Move-MACM
Thelma's Dream
Crowley Foundation Inc.
Project VOYCE
Curls On The Block
Fighting to Farm
Black American West Museum & Heritage Center
5th Element Center for Dance
Ethiopian Community Television
Boss Generation
Foundation for Black Entrepreneurship
HOPE Center