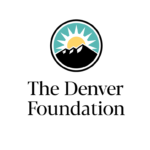 ---
This fund has provided more than $1.08M in support of legal services to immigrants and their families since 2018.
In a second round of grantmaking in December, $328,000 in funding from the Denver Immigrant Legal Services Fund (DILSF) was distributed to four organizations that serve immigrants and their families in Denver. The grant recipients are Catholic Charities, Mile High Ministries, Lutheran Family Services, and Rocky Mountain Immigrant Advocacy Network.
"Denver is currently in a challenging time due to the impacts of COVID-19, which have disproportionately impacted our communities of color, including our immigrants and refugees," said Mayor Michael B. Hancock. "Because of the great work that has been done as a result of this fund, families have been kept together and residents have been able to continue towards a path to citizenship. I am committed to ensuring that access to resources such as the Denver Immigrant Legal Services Fund are not compromised, but we need everyone's help and support."
The DILSF is a partnership between the City and County of Denver's Office of Refugee and Immigrant Affairs and The Denver Foundation. Grants from the fund support nonprofit organizations that provide direct legal representation to immigrants in detention and affirmative relief services to Denver residents and their families. The fund also expands the capacity of immigration attorneys in the Denver Metro region.
To address growing and complex needs and opportunities in local immigrant and refugee communities, The City of Denver expanded the 2021 budget for the Denver Immigrant Legal Services Fund from $200,000 to $500,000. This expansion was approved by the Denver City Council in November 2020.
 "The Denver Immigrant Legal Services Fund is a creative way of supporting immigrant and refugee communities, which make a hugely positive contribution to life in Metro Denver," says Javier Alberto Soto, President and CEO of The Denver Foundation. "This fund represents the kind of cross-sector, collaborative approach that this challenging moment requires." Charitable donations to the Denver Immigrant Legal Services Fund help provide ongoing critical services. Donations can be made via The Denver Foundation's website.
About The Denver Immigrant Legal Services Fund
Denver is enriched by the talents, culture, contributions, and assets of all of its residents, including more than 110,000 foreign-born people. Yet many immigrants, their families, and families of mixed immigration status are under increasing threat of potential removal from this country and from our community.
A partnership between the City of Denver Office of Immigrant and Refugee Affairs and The Denver Foundation, the Denver Immigrant Legal Services Fund was created in 2018 to help vulnerable people access fair legal representation and due process, to reduce feelings of fear and isolation, and to equip those facing removal proceedings with resources to navigate the complexities of the immigration system.
Since the inception of the DILSF in 2018, more than $1.08 million has been distributed from the fund to local nonprofit organizations, including $100,000 from the Vera Institute of Justice. These organizations have used DILSF grants to provide direct services to hundreds of immigrants eligible for affirmative relief and/or removal defense; successfully held naturalization and Know Your Rights workshops for community members; led renewal workshops for Deferred Action for Childhood Arrivals (DACA) recipients; and hired additional attorneys or expanded staff capacity.
 Grants from the fund support qualified nonprofit organizations that offer direct legal representation to low-income, unauthorized individuals who are current residents of Denver and are subject to potential deportation. Resources can also be used to help nonprofit organizations expand the pool of pro bono or low-bono attorneys providing assistance.
The DILSF was established on the principle that legal defense should not be for only those who can afford it. Providing representation to immigrants in removal proceedings is not about who deserves to stay or be deported: It is about bringing fairness to complex immigration proceedings.
 "We and our clients are profoundly grateful for the financial support given through the DILSF," Says Laura Lunn, Managing Director of the Rocky Mountain Immigrant Advocacy Network's Detention Program, which has received support through both rounds of DILSF funding. "Those funds have allowed agencies like ours to be nimble and responsive to policy changes and to continue to defend the legal rights of adults in immigration detention in Colorado."
 Deportation proceedings are the only legal proceedings in the United States where people are detained without access to legal representation. Immigrants are more than 10 times more likely to be able to stay in the country when they have representation.
 The Denver Immigrant Legal Services Fund is overseen by a seven-member Advisory Board. Members are appointed by the Mayor, Denver City Council, The Immigration Roundtable, Colorado Lawyers Committee, and The Denver Foundation.
About The City and County of Denver's Office of Immigrant and Refugee Affairs 
 The Office of Immigrant and Refugee Affairs advocates for immigrants and refugees and works with city agencies to meet the needs of this population. The office works closely with community partners and residents to develop policies and programs that provide and reinforce strong integration pathways for immigrant residents in Denver.
About The Denver Foundation
The Denver Foundation is a community foundation that inspires people and mobilizes resources to improve life in Metro Denver. In 2020, the Foundation and its donors awarded $110 million in grants. The Denver Foundation has three roles: stewarding an endowment to meet current and future needs for Metro Denver, working with community leaders to address the core challenges that face the community and managing more than 1,000 charitable funds on behalf of individuals, families, and businesses. To learn more about The Denver Foundation, visit denverfoundation.org.