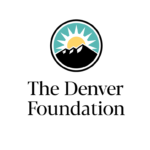 ---
Major power outages in Texas have left many without basic life necessities such as water, heat, and food. Due to the cold temperatures, Texans are struggling to keep their water pipes from freezing and breaking, adding to the already enormous strain on the power grid. With over 3 million Texans without power, the impact of failing infrastructure has started to show our most disenfranchised communities struggling and at greater risk for loss of life. On Wednesday, February 17, 2020, The Guardian reported that over 7 million Texans are under a boiling water advisory, yet without any source of power, this task is impossible. Adding to this disaster is the inequities that the pandemic continues to exacerbate, further limiting COVID-19 vaccination efforts.
Below are some areas where you can make an immediate and ongoing impact for those affected.

Winter Weather Crisis Relief Fund through the Communities Foundation of Texas is providing long-term relief and emergency assistance to those impacted in Texas.
The American Red Cross is supporting at least 35 warming centers with cots and blankets across the state. They are making donating simple by asking people to text the word "REDCROSS" to 90999 to make a $10 donation, and funds will be used to support the affected communities in Texas through emergency relief, recovery, and preparedness efforts.
The Austin Area Urban League has started the #LoveThyNeighborTX campaign to raise money for hotel rooms, food, water, clothing, and other basic needs of the housing insecure communities.
Disaster Resource Guide Texas has set up numerous resource centers to provide relief and connecting people to resources. Get connected through the link or by dialing 2-1-1 (in Texas).
Austin Pets Alive! is working to keep pets across Texas warm and safe during the freezing conditions.
As you consider where to give, be cautious about online appeals and crowdfunding pages from those claiming to raise funds for those impacted by the winter storms. If you have any doubts, call us. All grants recommended from your donor-advised fund are vetted for legal status so that you can give confidently.