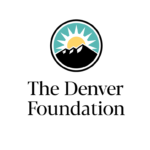 ---
Attorney Michelle Adams opened The Law Office of Michelle Adams because she has personally experienced what happens when a loved one fails to plan for their death or disability. Though not necessarily a "dinner time" topic, Michelle believes we must take the steps to have these conversations so that family stress and drama are minimized in the long run. She enjoys working with people to help them come up with the best solutions for their situation and giving them a measure of comfort that they are prepared and have provided for their loved ones if something should happen to them. She also works to amplify the passions and legacy of her clients' lives by incorporating philanthropic giving into her work with individuals and families.
Additionally, she is an adjunct faculty member at Metropolitan State University of Denver where she teaches a course on Child Abuse and Neglect. Her work is not just business but personal. As a wife and mother, she is dedicated to championing organizations that support and empower women and children. But most importantly, that strengthens families. Originally from New York City, Michelle earned her B.A. in Administration of Justice from the Pennsylvania State University and her J.D. from Brooklyn Law School. Michelle previously served as the Executive Director of Colorado CASA (Court Appointed Special Advocates). She and her family have called Colorado home for almost 25 years.
Michelle is the author of Family Strong: 7 Gifts for a Lasting Legacy. For more information, please visit coloradofamilylegacy.com.
WHAT IS THE ROLE OF PHILANTHROPY IN YOUR WORK WITH CLIENTS?
People come to me with different goals and objectives. For some, it's purely, "I need to have a plan in place." Others bring a viewpoint of impact. They want to know that their life mattered, that it will make a difference to someone else. So that's always a component of the conversation. I start by asking them: "Do you currently contribute to a cause? Is there a passion or cause that you're involved with? If the answer is no, we begin a process of exploring what that might be. If yes, we dig deeper. I ask them: "Have you already made a plan? Have you thought about putting something more formal in place?" As the advisor, I can get a sense of this person, and we'll have some further conversation. Often, it leads to the idea of a donor-advised fund, which is such a great vehicle for people to meet their goals.
I know that when I put my clients in The Denver Foundation's hands, they are going to be supported and given sage advice as to how their philanthropic dollars are best used.
HOW HAS PARTNERING WITH THE DENVER FOUNDATION HELPED YOUR CLIENTS MAKE A DIFFERENCE WITH THEIR GIVING?
I have full faith in The Denver Foundation's resources and ability to work with clients to make sure that ultimately the clients' goals are being met. They are a trusted advisor, an ally, and a partner in this journey of working with clients. I know that when I put my clients in The Denver Foundation's hands, they are going to be supported and given sage advice as to how their philanthropic dollars are best used.
WHAT ARE SOME OF YOUR GOALS AS THE LEADER OF THE PROFESSIONAL ADVISORS COUNCIL?
I have four primary goals. First, I'll focus on bringing in more diverse voices. So often, conversations in this arena are led by people who are white and male. We limit ourselves when we always hear from the same voices. So I want to make sure there are more diverse voices at the table, so we can all learn from each other.
Second, I want to find more ways for advisors to connect with each other, even in this virtual world. I want us to connect with the nonprofits that are partners with The Denver Foundation and to see the work that these amazing organizations are doing. I want us to take advantage of the technology to become more in touch with the reality of work that is happening in the community.
Third, I want council members to continue to serve as ambassadors for The Denver Foundation, to be evangelists who share the message of the incredible work that the Foundation is doing and supporting. The community at large only has a very surface-level understanding of this work, so I want us to really amplify that message.
Finally, I want to increase the education and learning opportunities for council members, so we also can be cutting edge with what we're providing to our clients. I want us to find and share resources to stay on top of trends in philanthropy, trends in investment, exciting new vehicles, and opportunities.
For more information on the Professional Advisors Council, please contact Benjamin A. Perry, Director of Professional Advisor Programs and Charitable Planning, bperry@denverfoundation.org, 303.885.7202.
For more information on The Denver Foundation's services to Professional Advisors, please visit our Professional Advisors page.