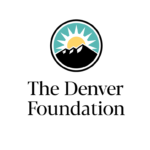 ---
Huge. Life-saving. Essential. Heartwarming. Significant.
Those are just some of the adjectives area nonprofits have used to describe the impact of the COVID-19 Arts & Culture Relief Fund, an innovative, cross-sector collaboration led by The Denver Foundation and Bonfils-Stanton Foundation.
We're delighted to share this Impact Update on the COVID-19 Arts & Culture Relief Fund, which generated more than $2 million for arts organizations across Metro Denver.
Thanks to the many generous donors, the COVID-19 Arts & Culture Relief Fund helped 72 groups withstand the severe economic hardships brought by the pandemic.
In addition to The Denver Foundation, the Bonfils-Stanton Foundation, and individual fundholders and donors, supporters included Denver Arts & Venues, the City of Boulder, Create Denver, The Colorado Health Foundation, the Gates Family Foundation, and other foundation partners.
Thank you again to all the supporters of this fund for helping to ensure that arts and culture remain vibrant, rich elements of the community we share.