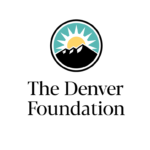 ---
Denver-based nonprofit registered neighborhood organization partners with community foundation to shape the future of Denver with new philanthropic partnership.
The Denver Foundation and Capitol Hill United Neighborhoods (CHUN) are pleased to announce the establishment of endowments totaling $1 million that will support the long-term financial sustainability of Denver's oldest and largest neighborhood advocacy organization.
Managed by The Denver Foundation, the CHUN endowments were established with proceeds from the sale of the Tears-McFarlane Mansion along Cheesman Park, which CHUN has owned since 2005. Through a joint venture partnership with City Street Investors, CHUN maintains a 50% equity stake in the 122-year-old property, which includes a historic mansion, annex building, and garden. By 2023, the fully renovated property and grounds will include a new cafe, enhanced community meeting space, and other amenities that will serve the surrounding neighborhood and provide new sources of revenue for both CHUN and its partners.
The sale of the mansion and the establishment of these endowments are the latest moves CHUN has made to secure a stable, sustainable financial future. Travis Leiker, President and Executive Director of Capitol Hill United Neighborhoods, says the philanthropic partnership between Capitol Hill United Neighborhoods and the Denver Foundation provides a model for other neighborhood groups and community-based organizations.
"It's a new way for Denver-based community groups like Capitol Hill United Neighborhoods to invest locally and plan for their financial future in a visionary, responsible way," Leiker says. "Our organization is committed to shaping the future of Denver through a number of strategies ranging from smart urban planning to championing economic opportunity for all Denverites. The endowment model we co-created with the Foundation will allow CHUN to promote continued community enhancements through citizen collaboration and civic engagement."
"The Capitol Hill United Neighborhoods Board of Directors is doing the smart thing," says board treasurer Richard Wilson. "We have been  incredibly pleased with this process and worked closely with The Denver Foundation team to diversify our funding strategy while building in safeguards to prevent unwise financial decision making in the future."
CHUN's endowments, which include an agency-advised fund and operating reserves, will be invested in both The Denver Foundation's Long-Term Balanced Pool and Sustainable and Responsible Investing Pool. Investment returns will provide a dependable source of revenue to support CHUN's annual budget. The related agency advised fund will allow CHUN flexibility in how dollars are used in the future. For example, CHUN plans to distribute micro-grants, known as the SEED Awards,  to support community programs and organizations.
The Denver Foundation holds endowment and advised funds ranging from $25,000 to $10 million for more than 100 nonprofits in Metro Denver. Nonprofits that invest with The Denver Foundation gain access to sophisticated investment services and diversification through pooled investing and the ability to accept complex gifts such as securities, real estate, trusts, and annuities. The Denver Foundation provides assistance with planned giving and other strategies to grow nonprofit endowed funds over time. All administrative and accounting services including quarterly fund reporting and donor acknowledgment are managed by The Denver Foundation.
"For many nonprofits, creating an endowment is a path to building long-term sustainability," says Javier Alberto Soto, President and CEO of The Denver Foundation, which is now headquartered in Capitol Hill at 1009 Grant Street. "We are thrilled that CHUN has decided to partner with us by opening an endowment. It will allow them to focus on serving the Capitol Hill community, knowing that their assets are being put to the highest use through mission-aligned investment with The Denver Foundation."
About Capitol Hill United Neighborhoods
Capitol Hill United Neighborhoods (CHUN) is a registered neighborhood organization and a Colorado nonprofit corporation. CHUN's mission is Preserving the Past, Improving the Present, and Planning for the Future of Greater Capitol Hill through historic preservation, affordable housing and addressing homelessness, promoting smart land use and zoning, advancing public safety, and encouraging community enhancements through volunteerism and civic engagement.  At the foundation of the organization's work is the critical importance of civic participation – that our community becomes healthier and more vibrant through the active involvement of those who live and work in our neighborhoods. Founded in 1969, CHUN is Denver's oldest, largest neighborhood advocacy organization. For more information, please visit chundenver.org.