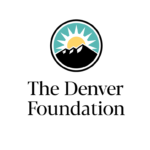 ---
The EDCI is seeking participants looking to grow and expand their skill sets; contribute to a dynamic network of peers; and work to inform, shape, and maximize the opportunities in today's nonprofit sector while working to make the sector more inclusive, equitable, and just. The Black Resilience in Colorado (BRIC) Fund is now accepting applications for the EDCI Class of 2023. For more information about EDCI visit bricfund.org/edci. 
---
On Friday, December 3 the Black Resilience in Colorado (BRIC) Fund and The Denver Foundation celebrated 12 graduates of the Executive Directors of Color Institute (EDCI) and 10 years of co-creating and supporting intentional safe space for 150+ BIPOC nonprofit leaders – to grow their leadership and their organizations. Another 19 first-year participants in the EDCI were also acknowledged as they continue on to their second year of the program in 2022. 
The celebration opened with remarks from Javier Alberto Soto, President and CEO of The Denver Foundation, and David Miller, Chief Executive Officer of The Barton Institute. Vanecia Kerr, Chief Impact Officer of Mile High United Way, delivered a powerful and moving keynote address, offering a glimpse into her own career path to becoming a nonprofit executive after spending 20 years in the for-profit sector, imparting wisdom, affirmations, and words of encouragement to the graduating and continuing EDCI participants. 
EDCI graduates Herman White and Yvette Plummer Burkhalter, and first-year participant Viniyanka Pradad also shared their personal journeys and experiences through the program during the celebration. 
Congratulations to the 2021 Graduating Class of the Executive Directors of Color Institute:
David Dadone, Executive Director and Chief Curator, Boulder Museum of Contemporary Art
Dr. Violeta Garcia
Dara Goldsby, Founder, Caring and Sharing
Maria Gonzalez, Founder, Adelante Community Development
Dontae Latson, President and CEO, Rocky Mountain Communities
Diana Pineda, CEO and Program Director, Vuela for Health
Yvette Plummer Burkhalter, Executive Director, Thrive Center
Vanessa Roberts, Executive Director, Project Voyce
Tanaka Shipp, Director of Education, Collaborative Healing Initiative with Communities (CHIC) Denver 
Dane Washington, Founder and Executive Director, Kids Above Everything (KAE)
Herman White, Chair, Park Hill Pirates Youth Organization
Rosa Marie Vergil Garcia, Executive Director Una Mano – Una Esperanza
About the Executive Directors of Color Institute
The Executive Directors of Color Institute is a two-year leadership development and organizational capacity-building program for BIPOC nonprofit leaders. Monthly peer-led learning sessions strengthen the individual leadership, capacity, and collective impact of BIPOC-led nonprofit organizations across Metro Denver.
About the Black Resilience in Colorado (BRIC) Fund
The mission of BRIC is to be a perpetual resource that supports the growth and sustainability of Black communities. To champion Black Coloradans to invest in themselves and their communities, be a leading voice for change, and own their power of resilience. When done collectively, Black communities rise and thrive.