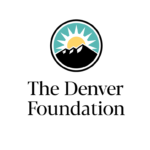 ---
Cover photo by Patrick Lewey.
Saturday, November 6th the documentary film A Decent Home made its world premiere during the 44th annual Denver Film Festival. 
The film is the first documentary ever made about mobile home parks, featuring the story of a three-year fight to save the Denver Meadows Mobile Home Park in Aurora. Since 2015, The Denver Foundation has worked in partnership with 9to5 Colorado, an organization that championed the Denver Meadows community through their struggle for housing security.  The Foundation has supported 9to5's work through the Community Grants and Strengthening Neighborhoods programs, as well as donor-advised funds. 
A Decent Home also includes the stories of mobile home park communities in Iowa, Michigan, and New Hampshire, and the disputes these communities have endured to gain control and stewardship of the land their homes reside on. 
A Decent Home makes a case for mobile/manufactured homeownership as a legitimate solution to affordable housing through community land trusts or resident-owned communities. In a resident-owned community (ROC), homeowners form a non-profit cooperative that owns and manages the land. Members continue to own their homes individually and gain an equal share of the land beneath the entire neighborhood. ROC's offer security against unfair eviction; and a strong sense of community.
The film is also an examination of how housing policies, commercial and residential development practices, and private equity investment strategies are key factors in our country's housing crisis.
Leading up to the film's premiere, Director Sara Terry and her production team hosted a convening of community organizers, partners, supporters, and locally elected officials who have pushed for greater protections for mobile home parks and park residents. Held at Carla Madison Recreation Center in Denver, the program included updates on the progress and challenges facing mobile home/manufactured housing park residents in Colorado and the nation and a look at how storytelling has been used as a tool for social change.
"It's been amazing watching the energy moving in this room today, bringing together park residents, activists, and allies from Colorado, Iowa, and Michigan. It's the feeling that we're at the beginning of a conversation that so many partners have helped us build," said Terry. 
The film's premiere at the SIE Film Center was met with a significant turnout. In partnership with 9 to 5, The Denver Foundation's Strengthening Neighborhoods program provided tickets for folks who attended the convening, friends and family of those featured, and others connected or interested in the film's first-ever public screening. 
A Decent Home was screened two more times during this year's Denver Film Festival. The film was also shown during the DOC NYC Film Festival in November. For updates on future opportunities to see A Decent Home, visit the film's website and follow the film's official Twitter account.