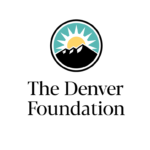 ---
In November, LatinasGive! and Latinos Impacting our Future Together (LIFT), two giving circles housed at The Denver Foundation focused on elevating Denver's Latinx communities, recently awarded $45,000 in grants to 27 Colorado organizations. Combined, LatinasGive! and LIFT received 90 grant applications ranging in monetary requests and issues that affect the Latino community.
Grants were awarded to organizations that serve the Latino community by promoting:
Cultural values/pride

Inclusiveness and equity

Promotion of our strengths

Multigenerational issues

Leaving a legacy

Support existing leaders

Culturally-based leadership

Social justice

Responsiveness to community needs
"LatinasGive! and LIFT are uniquely positioned to understand the importance of philanthropy to support our communities of color, who are disproportionately impacted in so many ways," says Maria G. Arias, Executive Director of LAW School Yes We Can, a grantee. "We are  committed to social justice and developing the next generation of diverse leaders in our legal community." 
Nola Miguel of GES Coalition feels deeply appreciative of the donations and support LatinasGive! and LIFT is able to provide. "As an organization led and mostly made up of Latinos, to receive support from other Latinos in our community feels like family and important recognition that we are lifting each other up to organize around health and housing justice across all income levels," she says. "To get funds and support from LatinasGive! and LIFT is a great honor and helps our members feel like we are all in this together; that even funding can be collective!"
LatinasGive! and LIFT were created as giving circles to elevate and change the narrative of philanthropic giving in the Latino community, and to support organizations that uplift the community. Giving circles bring like­-minded people together to collectively give their time, talent, and treasure to positively impact their community in culturally responsive ways.
"Our giving circle was created to demonstrate that Latinos are philanthropists and to leave a legacy of giving behind for the next generation," said LIFT member Robbin Meneses. "It's powerful to have a group of Latino men collectively support causes that elevate our identity and raise awareness of our culture." 
For more information on LatinasGive!, email latinasgivedenver@gmail.com or follow LatinasGive! On Facebook. For additional information on L.I.F.T., email liftgc@gmail.com or visit www.liftgc.com.
Organizations that received funding:
Alianza Latinx/Latinx Alliance (ALLA)

Casa De Paz

Chicano/a Murals of Colorado Project

Colorado Latino Leadership Advocacy Research Organization (CLLARO)

Convivir Colorado

Colorado Soccer Foundation

Girls Inc. of Metro Denver

Hand of the Carpenter

Homies Unidos

Juntos 2 College

Justice and Mercy Legal Aid Center (JAMLAC)

Kappa Chapter of Lambda Theta Nu Sorority, Inc.

Latina Safehouse (LSH)

The Latino Cultural Arts Center (LCAC)

LAW SCHOOL…Yes We Can

North High School Alumni Association

PCs for People

Pueblo Hispanic Education Foundation

Reading Partners

Rocky Mountain Welcome Center

Second Wind Fund

Sun Valley Youth Center

Voces Unidas
About LatinasGive! 
Denver's first Latina giving circle, LatinasGive! was created in 2014 and focuses on strengthening our stories through intentional community investment.  We are committed to building a proud legacy through proactive giving to issues that advance our community. Members of LatinasGive! give of their time, talent, treasure, and testimony year-round with a minimum commitment of $1 a day ($365 annually). LatinasGive! has in total granted close to $150,000 since its inception. 
About Latinos Impacting our Future Together (LIFT) 
Latinos Impacting our Future Together (LIFT) is a group of men who have chosen to use their time, talent, treasure and testimony to serve the Latino community in a variety of capacities.  LIFT supports and empowers our communities in Colorado by elevating identity, awareness and culture through philanthropy and partnership. Since 2019, LIFT has granted over $46,000.