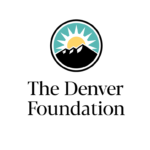 ---
Wondering how to help the people of Ukraine? The Denver Foundation will continually update this list of organizations that are providing a range of services, from medical aid and support for the military to mental health services for veterans and children facing trauma.
To make a grant through a donor-advised fund at The Denver Foundation, please visit TDF Fund Manager, contact your relationship manager, or call 303.300.1790. Donations may also be made directly through each organization's website.
Organizations You Can Support Through Your Donor-Advised Fund
International Committee of the Red Cross, Supporting Ukrainian Red Cross
As the security situation allows, the ICRC is responding to urgent humanitarian needs and must be able to continue their life-saving work. ICRC water engineers and doctors aim to help more than 3 million people access clean water and improve the living conditions of more than 66,000 whose homes have been damaged by heavy fighting.
https://www.icrc.org/en/donate/ukraine 
Nova Ukraine
Nova Ukraine is a non-profit organization dedicated to raising awareness about Ukraine in the US and throughout the world and providing humanitarian aid to Ukraine.
Project C.U.R.E
Project C.U.R.E.'s international headquarters are located in the Denver Tech Center and are the world's largest distributor of donated medical relief to under-resourced countries around the world. The organization has a long history of working in Ukraine. In the last twenty years, they have delivered 53 custom-packed shipping containers with over $18 million worth of donated medical supplies and equipment to Ukraine to strengthen their health systems. 
https://projectcure.org/impact/blog/caring-for-ukraine/
Razom 
Razom, which means "together" in Ukrainian, believes deeply in the enormous potential of dedicated volunteers around the world united by a single goal: to unlock the potential of Ukraine. Razom works towards that mission by creating spaces where people meet, partner, and do.
Revived Soldiers Ukraine
Revived Soldiers Ukraine (RSU) is a non-profit organization dedicated to providing aid to the people of Ukraine so that they may fulfill fundamental rights and freedoms such as right to life, right to appropriate and affordable medical care, freedom of belief and freedom for an adequate standard of living.
Ukraine Emergency Response Fund at Impact Cubed
Gifts can be made online to Impact Cubed. If you would like to make a gift in support of this work through a donor-advised fund or a mailed check, Impact Cubed asks that you notify them of your intention to give at ukraine@impactcubed.org. Learn more about Impact Cubed and these efforts on their blog. 
www.impactcubed.org/resources-news/
Organizations You Can Support Through Direct Donations (based outside the United States, ineligible for DAF gifts)
Ukrainian-Crowdsourced List of Resources
A list of resources on this website was reportedly compiled by people living amid the conflict in Ukraine. It includes links to support the Ukrainian military, provide medical supplies, help children, and support independent media. The site also includes suggested reading to understand the situation on the ground.
MENTAL HEALTH/TRAUMA
Vostok-SOS
Vostok-SOS is a non-governmental organization that provides assistance to victims of the military aggression in the east of the country and in Crimea, including internally displaced persons (IDPs) impacted by conflict in the Donetsk and Luhansk regions.
Voices of Children
Voices of Children provides psychological and psychosocial support to children affected by the war in eastern Ukraine.
Lifeline Ukraine
Lifeline Ukraine is a national, professional, suicide prevention and mental health support hotline that supports veterans and their families.