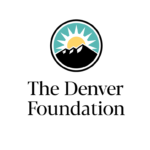 ---
In February, The Denver Foundation hosted an in-depth and informative conversation about the state of the Environment and Climate in Metro Denver presented in partnership with the Environmental Affinity Group (EAG). This event was our fourth in the Leading & Learning webinar series for fundholders. Below are resources for deeper engagement on issues of air quality, energy efficiency, grassroots environmental policy efforts, and key takeaways from our panel of guest speakers.
We've also included a recording of our conversation with Jim Balog, Cindy Chang, and Beatriz Soto who led us through a fantastic conversation. Touching on the importance of air quality in our communities but specifically BIPOC and low-income communities, lived experience with environmental crises, supporting and empowering our young and emerging leaders, and acknowledging that we all have talents and skills we can contribute to the battle against the climate crisis.
Want to learn more about the EAG or join us? Email eag@denverfoundation.org or fill out our membership form. The next Environmental Affinity Group (EAG) grant cycle will open on June 15. 
View Past Events in this Series. 
Resources from Our Panelists
Policy Opportunities
Governor Polis' 2023 Budget
Governor Polis proposes increased resources for monitoring and regulating emissions, support for the transition to a clean energy economy, and greening Colorado's transportation system.
Build Back Better
The Build Back Better plan includes rebates and tax credits for families to transition to clean energy options such as solar and electric vehicles, further the development of clean energy technologies, and investment in projects in communities most impacted by climate change. 
Greenhouse Gas Pollution Reduction
Colorado Greenhouse Gas Pollution Reduction Roadmap is the state's plan to achieve a 90% reduction in emissions by 2050 through policy change and funding investments.
City of Denver Climate Action Plan
The City of Denver recently updated its climate goals to reduce greenhouse gas emissions by 65% by 2030 and 100% by 2040 as a part of its adoption of the Climate Protection Fund Five-Year plan.
Recommended Reading
The Human Element by James Balog
How Billions in Infrastructure Funding Could Worsen Global Warming
CDPHE Environmental Justice Webpage
Voices of Colorado: Fighting for Environmental Justice in Thornton
United Nations Climate Report
Suggested Watchlist
Chasing Ice (Documentary Film by James Balog)
The Human Element (Documentary Film by James Balog)
Organizations Recently Supported by the EAG
Colorado Agrivoltaic Learning Center
Environmental Learning for Kids
Groundwork Denver 
Public Employees for Environmental Responsibility (PEER)
The Park People
---
Key Takeaways
James Balog
DW: Jim, in your film as well as your book, you focus on air quality. Could you talk a little bit more about why you decided to focus on air?
JB: I think air in a lot of respects is a central element, the central material that is so crucial to so many of these environmental issues that surround us today. I think it's unfortunate in a sense that the climate change story focuses on climate. Because it's the changing of air supply, the very nature of air chemistry, that's driven climate in return. Climate is an abstraction of changing weather conditions over long periods of time. But the air is immediate. Air is what we live with. Air is the stuff that we take into our lungs 15-20 times every minute. We depend on air even more than we depend on water and food. You die very quickly if you don't get air into your lungs. And so, as a photographer, frankly I really struggled to find a way to bring air to life, to make it visible, because obviously, it's this invisible material that's all around us. It's essential for us but you can't see it unless it should be contaminated by pollution. We know how to look at pollution out there on the horizon on a bad day in the wintertime but in general, the air seems almost irrelevant, because it is so abstract, and it is so invisible. So I wanted to bring it alive and I think that so much of what we're dealing with in modern environmental changes are connected to air. And so through filming and photographing wildfire through, filming and photographing with Yadira's family, and at the school and the children who are involved with the school, it gave us human stories, human ways to bring this air issue to life. 
DW: Jim, I think we're starting the conversation about impediments that you mentioned earlier. The kinds of barriers for people's involvement in addressing climate change. I wonder if you might want to expand on your earlier thought about that question?
JB: Let me just pull the zoom lens to a view at 100,000 feet, and then up to 200,000 feet. The view from 100,000 feet is that we are surrounded by a history of burning fossil fuels that goes back to approximately the year 1800, and there's just an enormous amount of physical infrastructure, financial infrastructure, and behavior that's connected to burning this stuff and that's why we can't pivot quickly. We're surrounded by that history, for better or for worse. History can be a great strength if you have a good history and if you use it well. But history can really be a burden. Then let me take that camera view up. Maybe beyond 200,000 feet in up very, very high, and look down. What I see is that the human-animal has known how to use flame and fire for a very long time back at least 300,000 years, maybe 400 or 500, 600, 700,000 years? There's a lot of argument about that among the anthropologists, but the point is, it's in our wiring. It's in our neurons that we comprehend the idea of creating energy by creating flames. And so when we today of the climate movement are talking about, "Hey let's stop creating energy from flames and harvest it directly from the spinning of the earth in a wind turbine, or harvest the energy straight from the sun and solar panels." That goes against all the history that's embedded in our Homosapien neurons and our instincts. So it becomes very hard to break out of these old patterns and habits unless we're getting smacked in the forehead all the time by events that are going on around us. And then we realize there's an emergency, and we have to deal with it. And of course, we can see Nature is talking back to us now saying we've got to deal with these things.
Cindy Chang
DW: Cindy you're also doing work with directly impacted communities, could you talk about what authentic community engagement means to Groundwork Denver?
CC: Yeah, sure. Well, we can't do our work without community. The communities that we work with in Metro Denver are primarily communities of color, communities that have been historically under-resourced due to institutional and structural racism. Practices such as redlining have really burdened these communities with environmental injustice, as Beatriz was talking about. So to be doing our work without community voice means that as an organization we would be perpetuating this cycle of people outside the community coming in telling folks what's best for them. So for us, authentic community engagement really needs to elevate those community voices in all aspects of our work, from program planning and implementation to even our organizational culture and our structure. That means our programs and activities look different in each neighborhood that we work in. In Globeville, Elyria-Swansea, and Commerce City we are focused on air quality. We are focused on monitoring and education and action to protect folks from the effects of the air quality in these neighborhoods. It may look different in other neighborhoods that have different issues. In Sheridan, we focus our programming around water quality. An example of ways that we have engaged the communities we work in is through creating positions within our organization that are specifically for elevating community residents and elevating our youth voices. We work with about 70 youth every year from those neighborhoods, really taking the time to listen and bringing that feedback back to the organization, continually improving our practices, we work in partnership with more than 75 organizations and neighborhood groups every year because we know we can't do the work alone. Everybody has expertise that they can bring to create some shared solutions.
DW: Cindy, I wonder if you could talk a little bit about facilitating conditions for youth leadership to emerge so that it can become part of this generative process that you're all describing?
CC: I'm happy to go first. So we we work with a lot of youth, and we hire our youth to work in natural resource conservation projects in their own neighborhood in concert with them identifying what those solutions are. So it could be, you know, "we have an alley that's always filled with trash let's go clean it up once a week. We have a place where we walk to school every day and there's no trail, and it's unsafe for our little siblings. I would love to learn how to camp." All of these kind of things. So we bring youth to our organization, and we provide the resources to empower them to address the solutions to the issues these youth bring to us. And when I think about supporting emerging leaders, I really go back to that listening piece. Youth are part of our community, they are our next generation, but they are also leaders today and so we need to support them with the resources that they need to be able to elevate their voices. In terms of employment and barriers to employment, we're looking to focus our efforts on youth and adults also, who have traditionally not had the door held open for them. So we're really looking out for those youth who may be leaders in their homes, in their churches, in their schools, and really elevating them because they have that kind of natural leadership in them, and to provide them with the resources for them to really bring their voice to what they care about is how we are supporting them.
Beatriz Soto
DW: I wonder if you could talk to us about your environmental justice platform and how you approach your work to engage the community?
BS: So I want to start by sharing a little bit of data, this is from the EPA — Latinos in the United States, because of COVID,  have been 2.5 times more likely than non-Latinos to contract COVID, 3 times more likely to be hospitalized, and 2 times more likely to die. This is not a coincidence right, we're tying a pandemic to the environmental injustices that are surrounding us. It's 165% more likely that Latinos live in counties with unhealthy levels of particulate matter and pollution. 48% of the counties where Latinos live are more frequently in violation of ozone standards as well. So what we're seeing is that this is by design, certain communities are living with the brunt of pollution and the cumulative effects of pollution, and what we do at Protégéte, first of all, is make sure that communities that are suffering the consequences of pollution are put at the forefront. So when we're trying to find solutions for clean air these communities are prioritized because they are already suffering the consequences and we are empowering these communities to find solutions themselves. Something that we constantly talk about is that we don't want solutions that are charitable, but we want solutions that are self-empowering and make sure that the people that are suffering the consequences are coming up with the solutions that will work for their communities. We have been working with areas like Commerce City, Weld County, also in the mountain regions of Colorado. As Jim explained, there are a lot of consequences of wildfires and making sure that we're monitoring and that we are phasing out pollution in our environment.
DW: Beatriz, I wonder if you could talk a little bit about the importance of connecting your personal lived experience to the work? I know that's something that's important to you personally, and something that is built into the work that you that you're doing.
BS: Yea, so first I want to just elevate that we all need to bring our talents to this collective fight for our future, to ensure that we have a stable and livable future, regardless of where we came from. Something that we work a lot with at Protégéte is, how do we elevate the lived experiences of communities and our lived experiences to find solutions. Sometimes policy solutions, environmental solutions that are very technical, and wonky, but at the end of the day, they're about people they're about humans. I use my story a lot to help others connect with the environment and the climate movement because how we've seen, it traditionally framed is through this very white lens of being a recreationist, being in the outdoors. And if you're a person that does not have the privilege, what is your environmental story, what is your climate, story, and the story that I always bring up articularly is that I am a climate migrant. I come from a place in northern Mexico where there has been a drought for over 30 years, and maybe a lot of you know people from Chihuahua, and in certain areas, the migration patterns that we see. So like Cindy was saying, immigration is tied to climate. It is tied to environmental justice, and when I start to speak openly about my story, my migrant story, and how it is connected to water, how it is connected to the ability of a community to thrive without water, there is no future, and people start to relate their story, and they start to dig a little deeper and say, "I have a climate story, I have an environmental justice story," and these are not just issues like James was saying, Right? That it's about the environment, but at the end of the day it's about people. We want to make sure that every single person knows that they have talents, and they have something to give to this movement regardless of if you're an agriculture worker, if you're an artist if you work in policy if your opportunity is to give and share your wealth with the movement, we all must bring our talents to it, and we want to make sure that the disproportionally affected communities know that their talent is needed, and that there is talent there, and that their story is important, and that together we will touch each other's hearts, and we will create a more inclusive movement that can really create that change that I think we are all looking for.