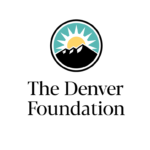 ---
The Black Resilience in Colorado Fund makes a big impact in its first two years.
As Colorado's first Black-focused community fund, the Black Resilience in Colorado (BRIC) Fund supports Black-led and -serving organizations that were disproportionately impacted by the pandemic and those historically impacted by systemic inequities.
"The Black community has a unique opportunity to engage in and transform philanthropy," says Richard Lewis, a member of BRIC's advisory committee. "We have a responsibility to do what we can to level the playing field and invest in ourselves, contributing our time, talents, and financial resources to improve individual well-being and strengthen our communities."
Since its founding in June 2020, BRIC has raised more than $3 million through efforts driven by local Black leaders. By the end of 2022, the fund will have granted approximately $2.4 million to more than 200 nonprofit organizations in Metro Denver.
"We are proud to invest in and support the work of these deserving organizations that exemplify resilience in their drive to strengthen the communities they serve," explains LaDawn Sullivan, BRIC's director.
One of those investments was in the Foundation for Black Entrepreneurship, better known as SistahBiz Global Network. SistahBiz offers coaching training and technical assistance to Black women entrepreneurs, providing community and resources to help close the equity gap in entrepreneurship.
"Oftentimes it's really difficult to get foundations to fund past just the program expenses, though we all know that you still have to run the organization that keeps the programs going," says Makisha Boothe, SistahBiz's founder. "When other Black-led organizations are funded, it impacts our whole ecosystem. When we're all resourced, we can work together more often and more effectively."
In addition to grantmaking, BRIC has supported a significant expansion of the Executive Directors of Color Institute, a two-year leadership development and organizational capacity-building program for BIPOC nonprofit leaders. The program nurtures leaders looking to grow and expand their skills; contribute to a dynamic peer network; and work to inform, shape, and maximize opportunities in today's nonprofit sector. This year, BRIC welcomed 42 participants from across Colorado to the institute.
BRIC's impact and influence aren't limited to Colorado. BRIC has served as a blueprint for a growing network of Black-led funds and foundations focused on supporting Black-led and -serving organizations in 13 states across the country, including the REPAIR Fund at the Seattle Foundation and the BIG Equity Fund of the Community Foundation of Greater Greensboro in North Carolina.
"The BRIC Fund is the latest trailblazing effort fueled by The Denver Foundation's commitment to racial equity," says Sullivan. "Being on the front line from the very beginning with the support of The Denver Foundation marks an incredible legacy of strengthening communities. BRIC's brilliant future is built on community giving to create the change we wish to see."
To learn more about BRIC, please visit bricfund.org
Images: (Top) Mural of Michael Ill Seven Acuna by Detour. (Middle): Makisha Boothe, founder of BRIC grantee SistahBiz Global Network, with network member Tasha Harris of Kobico Candle Co.