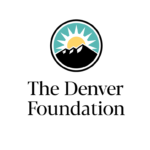 ---
The Denver Foundation continues to grow an exceptional team that reflects our mission, vision, values, and purpose. We are delighted to welcome five committed professionals whose work will enhance the foundation's positive impact in Metro Denver and support our strategic framework.
Erin Atwell joins the foundation as the Director of Gifts & Grants for the Finance & Accounting department. She leads a team that tracks donations that come into the foundation from generous donors and processes grants to ensure compliance, acknowledgment, and philanthropic intent.
Raquel Carrillo and Sophie Jonas will be essential to the success of the Impact Group. As administrative assistants, they will plug into all aspects of how the foundation works with donors, nonprofits, and other stakeholders. They will also help maintain the integrity of data management.
Serving as the Senior Director of Engaged Philanthropy, Tara Friedman oversees the Engaged Philanthropy team and cultivates relationships with donors and organizations to create a more racially equitable community. Working closely with the Engaged Philanthropy Team and others in the Impact Group, Tara will further develop a "moves management" approach to fundholder and nonprofit relationships. She will collaborate with the Policy, Partnerships, and Learning and Philanthropic Investments teams to deepen relationships with partners around policy and investment opportunities. In addition, Tara will help launch the foundation's 100th Anniversary campaign.
Priya Hariharan joins the foundation as an accountant. She brings almost a decade of accounting and tax experience to the Finance & Accounting department and will help ensure excellence in our financial operations, in support of our business model.
Welcome to the team!
---
Erin Atwell, Director of Gifts and Grants
Erin has been an advocate for social justice throughout her career in nonprofit leadership, philanthropy, and social responsibility. Erin has more than a decade of leadership experience at the intersection of philanthropy and corporate social responsibility. Erin joins The Denver Foundation from Community Shares of Colorado, where she served in several roles, including CEO. An alumna of the University of Notre Dame, she studied Business Administration and Cultural Anthropology and is currently completing a Certificate in Corporate Social Responsibility through the University of Colorado Leeds School of Business. Erin was born and raised in the Metro Denver area and is proud to be working in support of The Denver Foundation's vision of a Metro Denver that is racially equitable in its leadership, prosperity, and culture. Outside of work, Erin enjoys traveling with her wife and learning about new cheeses to create tasty cheese boards to enjoy with friends and family.
Raquel Carrillo, Impact Administrative Assistant
Born and raised in Colorado, Raquel recently completed a bachelor's degree in Latin American Studies and is excited to join the Impact Group. Her passion for grassroots and community organizing allowed her to work with the Hispanic/Latino populations in Western Colorado and Utah. She has worked to amplify the voices of immigrant families and first-generation students to help them become leaders in their respective communities. When not at work, Raquel is in the mountains with her family, reading, or visiting art museums.
Tara Friedman, Senior Director of Engaged Philanthropy
Tara has worked in philanthropic advising for more than 20 years, most recently at Children's Hospital Colorado Foundation. Tara is passionate about leveraging charitable giving and generous spirits to embrace diversity, equity, and inclusion. A graduate of the University of Colorado at Boulder, Tara has served as a leader and mentor in the Association of Fundraising Professionals, DU's Institute for Leaders in Development, and other professional development entities. Tara was born and raised in Denver and married to someone born and raised in Denver. Together, they are raising two children and a Russian tortoise in Denver.
Priya Hariharan, Accountant
Priya has been working in the accounting industry for nine years. She has a bachelor's degree in accounting from Bombay, India, and is working on a master's degree in accounting from the University of Colorado, Denver. Priya is also an Indian classical musician and is multilingual in English, Hindi, and Tamil. 
Sophie Jonas, Impact Administrative Assistant
Sophie is excited to be a part of The Denver Foundation's Impact Group. Before joining the foundation, Sophie spent three years in Alaska working in criminal justice reform and for the state legislature. When she isn't in the office, Sophie enjoys rock climbing, skiing, and exploring new parts of Denver by bike.
About The Denver Foundation
The Denver Foundation is a community foundation that inspires people and mobilizes resources to improve life in Metro Denver. In 2021, the foundation and its donors awarded $115 million in grants. The Denver Foundation has three roles: stewarding an endowment to meet current and future needs for Metro Denver, working with community leaders to address the core challenges that face the community and managing more than 1,000 charitable funds on behalf of individuals, families and businesses. To learn more about The Denver Foundation, visit www.denverfoundation.org.