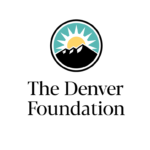 ---
The Fall 2022 Community Grants Program (Cycle 2) is currently underway!
Thinking of applying for the Community Grants Program Fall 2022 (Cycle 2)? Below are some resources to help you get started.
The bilingual slide deck used during the information sessions is below and you can view it here.
If you were unable to make it to the June 22 session, we welcome you to register for our second information session on Wednesday, July 6. Please note that both sessions contain the same content.
Applications are due Monday, August 1, 2022, by 5 p.m.
The Denver Foundation is offering office hours, so applicants can meet one-on-one with an Engaged Philanthropy Officer. To book a 30-minute session please email grants@denverfoundation.org.
---
Gracias por asistir a la sesión de información previa a la solicitud del Programa de Subvenciones Comunitarias de la Fundación de Denver en el otoño de 2022 (ciclo 2). ¡Nos complace revisar su solicitud! A continuación hay algunos recursos para ayudarlo a comenzar.
La plataforma de diapositivas bilingüe utilizada durante la sesión de información se encuentra a continuación y puede verlo aquí.
Si no pudo asistir a la sesión del 22 de junio, lo invitamos a registrarse para nuestra segunda sesión informativa el miércoles 6 de julio. Tenga en cuenta que ambas sesiones tienen el mismo contenido.
Las solicitudes deben presentarse el lunes 1 de agosto de 2022 a las 5 p.m.
La Fundación de Denver ofrece horas de oficina, para que los solicitantes puedan reunirse uno a uno con un Oficial de Filantropía Comprometido. Para reservar una sesión de 30 minutos, por favor envíe un correo electrónico grants@denverfoundation.org.