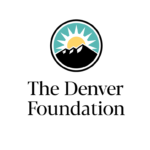 ---
Francois Giguere isn't your typical financial advisor. It's a safe bet that he's spent more time in locker rooms and sports arenas than trading floors. That's because Giguere's path to the world of wealth management included a 20-year detour through the National Hockey League, where he served as an executive with the Colorado Avalanche, Dallas Stars, Boston Bruins, and Quebec Nordiques. The Avalanche won the Stanley Cup twice during Giguere's 15-year-tenure with the team, which included his promotion to general manager in 2006.
After leaving the Avalanche in 2009, Giguere joined the Boston Bruins for a season and then found himself interviewing for GM jobs at other teams. He soon grew frustrated with the process and the limited time frame he had each year to land a new position. 
"It just came to a point where I thought, 'Am I going to let others dictate what's going to happen with my professional life? Or am I going to take control of my life and try to figure out what I'm going to do?,'" he recalls.
He began asking those close to him for career advice and became interested in financial planning after his own financial advisor suggested he might be good at it. Still, he was skeptical about his prospects.
"I said to him, 'Well, who in the hell is going to hire a 50-year-old guy with zero experience?' He said it wouldn't be easy and recommended that I get my CFP to show my commitment to this journey." 
So Giguere spent nine months studying for the exam and joined A&I Financial Services as a financial advisor shortly after obtaining the Certified Financial Planner (CFP®) credential. He has been with the firm since 2014, helping a clientele of families and hockey professionals navigate their finances.  
"The toughest part for me was going through all the steps," said Giguere of his career transition. "I was focused on going through the steps as quickly as possible but being mindful that it was going to take time to acquire knowledge and experience. I've been doing this for eight years, so I'm sure I'm better today than I was four years ago and I'm going to be better four years from now than I am today."
We talked with Giguere about his wealth management practice and work with The Denver Foundation.
Q. What drew you to The Denver Foundation's advisor-managed fund program? How did you learn about it?
A. I got to know The Denver Foundation through a client of the firm. He's somebody that's been very generous and has been doing a lot of stuff in the community. By starting to do work with him through The Denver Foundation, I got to know Ben Perry [senior director of philanthropic investments] and other people at the foundation. When you're talking and getting to know all those people, it gets to a point where you believe in those people and if you believe in those people that strongly, you believe in what's behind [their motivation] or at least you can try to understand what's behind their motivation and what they're doing. 
Q. How does the foundation help those clients who are looking for a way to give back?
A. The advantage of the foundation is that it's not a one-trick pony. They let you decide which are the causes you feel are important and they are going to find a way to help you get to those causes. 
Q. How do you talk to clients about philanthropy?
A. Philanthropy is always one of the items we talk about, and it comes down to how inclined are they to give and where do they want to give? A lot of my clients are Canadian so there's an education with them to help them understand that when you live in the United States, it's a little different, people don't have the same advantages. One of the things that I've noticed that is much different between Americans and Canadians, is Canadians don't give as much and they don't give as much to their alma maters. Americans give more to society. In Canada, because they're taxed so much, things like education and healthcare are covered by the government. So, [giving back] is not part of the Canadian DNA as much. We often have to figure out what are the areas that are important for you – is it giving to a school, is it giving to a cause that you know? You just want to find stories that create a connection for them and a reason to want to give. 
Q. What are your philanthropic priorities?
A. My mother was a twin, and her twin was a nun. She was a mother superior of her community. When she retired, she did a lot of work in Quebec City for a drug addiction program. And when she died, they started a scholarship, where they give money to young people. So that's been one of the areas where I've given money. My dad also had a sister who was a nun. She was a missionary in Africa. So, I give money to her to give to different things in Africa. One of the things that we did – all of my cousins and I – we raised money for an African medical student who had to walk three hours a day to go to school. We bought him a moped, so that he could go to school. Those are two causes that for me are really important, because it's a way to stay connected to family members.
Q. What do you see for the future of your practice?
A. A lot of my clients are about to retire. In our profession, we do a great job of putting a plan in place about how to save, but we don't do a great job on the part when you've stopped saving, and now it's time to get the money out. I really want to put a focus on trying to find a way to bring them comfort that everything is going to be alright. Life is going to bring some storms but it's important to have a plan to go through the storms, so they won't affect you significantly and when we get those nice sunny days, that we don't go overboard on spending, because those storms are going to be coming. I really want to try to bring peace of mind to people as they retire because I think for my clients anyway, that's a big, big worry.