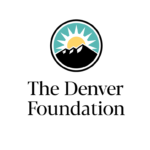 ---
A giving circle at The Denver Foundation, the Arts Affinity Group supports the creative sector in creative ways.
The Arts Affinity Group (AAG) was created in 2013 to bring arts philanthropists together to build connections with other inspired donors, and to learn together about nonprofit organizations that use their expertise to inspire and highlight Metro Denver's thriving arts community.
Since its founding, the group has provided $363,000 in grants to over 40 arts organizations. Many of these grants were awarded through four installments of AAG's signature Art Tank event, in which creative organizations competed live to win over a panel of expert judges. 
We feel that organizations doing great work shouldn't have to jump through hoops to get funding - Dina Bleecker
After four successful Art Tank events, AAG underwent a strategic review and announced a change to its funding model in 2021. AAG now uses a Random Acts of Arts Philanthropy (RAAP) platform, identifying smaller nonprofits that continue to use business unusual practices to bring innovative projects and programming through the arts.
One of those projects can now be enjoyed by anyone who drives past the Posner Center, a vibrant, historic hub for local nonprofits in the Five Points neighborhood, founded by AAG member Joanne Posner-Mayer. In 2021, with support from AAG, RedLine Contemporary Arts Center, Global Works Fund, and New Belgium Brewing, the center was adorned with a mural by Lindee Zimmer, a prominent Colorado artist. Zimmer worked with local youth from RedLine's ArtCorps to create the mural, which was unveiled at a dedication event last April.
"AAG was most proud of the community involvement that came together to fund and support the mural at the Posner Center," says AAG's Dina Bleecker. "For example, Lindee felt strongly about volunteers being able to contribute to the project and extended the timeline so as many people as possible could participate. It really showed how nonprofits and community members can come together to support one another."
The mural was funded with a $2,500 grant through AAG's Random Acts of Arts Philanthropy (RAAP) initiative, the new AAG approach to funding. Organizations that receive RAAP grants from AAG are not required to apply or submit arduous reports on their projects. The grants are awarded with no advance notice – and often quite a bit of fanfare. A recent grant to Youth on Record, for example, was announced in person via an aria by Marcia Ragonetti, a founding AAG member and mezzo-soprano.
"There is something extra special about awarding a RAAP grant to an organization as a surprise," said Bleecker. "We have enjoyed celebrating the organization's ongoing work while asking nothing of them beforehand, and showing appreciation and support for their positive impact on the community."
According to Bleecker, the shift in approach was inspired by Jami Duffy of Youth on Record's 2021 letter in the Chronicle of Philanthropy, calling on funders to trust nonprofits more – and ask less of them.
"We feel that organizations doing great work shouldn't have to jump through hoops to get funding," said Bleecker. "If you believe in an organization, trust that they will use their grant wisely to the benefit of the future of the organization. We were proud to start our RAAP grant strategy by funding the FEMpowered women's group at Youth on Record."   
Over the many years, AAG has supported creative endeavors across the spectrum of discipline — performers, writers, dancers, young and old. If you'd like to explore the nonprofit art community and be an active supporter, please consider Arts Affinity Group.
For more information about AAG's work, or to learn about joining the the AAG please contact Rick Acosta (Rick1625@comcast.net) or Dina Bleecker (dinaee@gmail.com). 
Follow AAG on Instagram @artsaffinitygroup
---
Organizations that have received grants from the Arts Affinity Group
2014
2015
2016
2017
2018
2019
2020
2021
2022