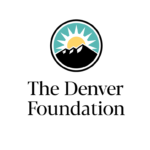 ---
Reparations Circle Denver aims to address the history and roots of racism in the United States – and make amends through philanthropy.
As a girl, Holly Fulton spent many summers on the beatific waterfront of Bristol, Rhode Island, playing games and watching boats come in and out of the bay. It was the same waterfront that, centuries before, was traversed by a different kind of vessel: ships involved in the transatlantic slave trade, most of which, she later learned, were financed by her ancestors.
This movement is a massive paradigm shift, and it's work that will never be finished - Holly Fulton
"When I learned what they did, and that so many descendants were quiet about it, I had to get involved in bringing it to light," she said. "This movement is a massive paradigm shift, and it's work that will never be finished."
Fulton was among a group that gathered at The Denver Foundation in early August to share their personal connections to the history and lingering impact of chattel slavery in the United States story with Speaking Truth, an Arizona-based storytelling project. Speaking Truth invites the descendants of slaveholders to describe and reflect upon their ancestors' role in slavery in video narratives, forming an archive of references for scholarly or social justice  exhibits and other endeavors.
"Thank you for being willing to tell the truth, and for being part of the movement for repair," said Lotte Lieb Dula, who arranged the weekend of filming, to the group of storytellers. "It is our white work to do what we can to daylight this history and repair  the harms of the past."
A former financial strategist , Dula is co-founder of Reparations Circle Denver, a new giving circle at The Denver Foundation. She counts herself among a growing number of Americans of European descent who recognize that their wealth can be traced back to the history of chattel slavery in the United States, at the expense of Black Americans. After discovering that her ancestors had enslaved hundreds of  people, she pledged to dedicate her life to advocating – and raising money – for reparations.
"This is how I'll spend the rest of my life," Dula told Colorado Public Radio in 2019. "If only my life could be extended 250 or 400 years, maybe I'd make a small dent."
Dula is also the co-convenor of the Denver Metro Chapter of Coming to the Table, which provides leadership, resources, and a supportive environment for all who wish to acknowledge and heal wounds from racism that is rooted in slavery. With Reparations Circle Denver, she and other members seek to build a community of contributors and a pool of funds dedicated to the strengthening, creation, or re-establishment of institutions, religions, languages, and traditions within and beyond the Denver Metro area Black Community.
In early September, the circle launched a new grant program in partnership with the Denver Black Reparations Council (DBRC), an organization focused on rebuilding and sustaining institutions and traditions that were destroyed, damaged, or prevented from thriving as a result of the enslavement of African and African descendant people and the aftermath of slavery.
A total of $100,000 in grants will be awarded each year to organizations that work to build economic strength, generational wealth acquisition, and financial literacy; preserve, provide access to, and expand Black history, culture, knowledge, and awareness; enhance mental and physical health access and increase public health education; and many other activities that support Black residents of Metro Denver. Grants will typically range from $2,500 – $7,500 and will be awarded following a community-informed process led by the Denver Black Reparations Council. Funding will come from the Reparations Circle Denver.
Activities like the Speaking Truth storytelling project suggest the kinds of programming the group plans for the years ahead. This year, in addition to the grants program, the circle also plans to launch a reparations educational series and conduct outreach to recruit new members this fall. A reparations program for faith communities is slated for launch in early 2023.
---
For more information:
Denver Black Reparations Council
Reparations Fund grants program guidelines
---