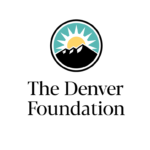 ---
Interest in impact investing has skyrocketed in recent years, with institutional and retail investors pouring $70 billion into U.S-based funds focused on environmental, social and governance (ESG) principles in 2021, according to Morningstar. That's up from $51 billion the year before and the sixth consecutive record year. A 2021 survey conducted by the global insights and advisory consultancy GlobeScan found that 47% of U.S. retail investors had increased their investments in socially and environmentally responsible companies.
The Denver Foundation has long recognized the importance of providing socially-minded donors with investment options that reflect their desire to improve society, and it has been a priority of the foundation to ensure its investments are aligned with our mission. For more than a decade, donors have had the option of supporting The Denver Foundation through our Sustainable and Responsible Investment Pool, which emphasizes sustainability and environmental factors as well as diversity, equity, and inclusion in its holdings. Holdings in ETFs and mutual funds are evaluated based on a range of ESG factors, including their sustainability efforts, their approach to human rights, treatment of employees, and executive compensation. While not ESG-focused, our Long-Term Balanced Pool also takes ESG into consideration as part of the investment decision-making process. For more information about our investment pools for your donor-advised funds or other funds, visit our website at denverfoundation.org/donor-services/investment-options.
The Denver Foundation is now expanding the opportunities for socially impactful investing in our planned giving vehicles. In 2020, we began the process of making the investment pool for our charitable gift annuities more ESG-aware.
"We try to meet our donors where they are and provide them with the ability to contribute in a way that best aligns with their values," explained Rachel Spory-Leek, The Denver Foundation's Planned Giving Officer.
With a charitable gift annuity, or CGA, a donor makes a contribution to The Denver Foundation – cash or securities, for example – and in exchange, receives a partial income tax deduction for their donation and a fixed income stream throughout their life. CGAs are easy to establish and good options for retirees or those close to retirement who want to support The Denver Foundation's mission while also securing long-term income. Donors can choose to defer the annuity payments or begin receiving them immediately.
ANB Bank manages The Denver Foundation's pool of CGAs. At the direction of The Denver Foundation, ANB then invests the assets CGAs in a combination of ESG-oriented exchange-traded funds, mutual funds, and other pooled solutions. ANB relies on our investment policy to guide its investment decisions, and its approach to gaining ESG exposure is similar to the one employed in our Sustainable and Responsible Investment Pool.
"These efforts match how the foundation presents itself to its communities. The Denver Foundation is conscious of social issues and does its best to not invest in something contrary to its values." - Tonya Kaye
While ANB has integrated a social lens into the CGA investment pool, the bank also maintains a focus on performance by continuing to consider fees, assets under management, manager tenure, and risk-adjusted returns in its assessment of investments.
Charitable gift annuities have been a good option for The Denver Foundation fundholder, Irving Tragen. Tragen has a CGA that will benefit the Tragen Family Fund in support of the Museo de las Americas. "A charitable gift annuity has allowed me to fund a future contribution to the Tragen Family Fund in support of the Museo de las Americas while receiving annual income. It is wonderful knowing the impact of this gift will allow Ele's [Tragens's late wife] and my passion for the arts to live on in future generations."
The investment pool for The Denver Foundation's Charitable Remainder Trusts (CRT) will soon have a similar ESG-aware profile as the CGA pool. With approval from the executive committee of our board, ANB will soon begin incorporating these strategies in the investment of charitable remainder trusts.
Having an ESG-aware investment option for these vehicles provides one more way that The Denver Foundation works to help donors meet a variety of goals, including those that align their investments with ethical considerations.
Spory-Leek says split-interest gifts like CRTs and CGAs offer donors flexibility and the opportunity to be strategic with their funds.
"By thinking holistically about the assets that are deployable for giving, we assist donors with being more impactful than they might have ever thought possible," said Spory-Leek.
If you'd like to learn more about gift options, contact Rachel Spory-Leek rsleek@denverfoundation.org or visit denverfoundation.org/donor-services/estate-and-planned-giving/.