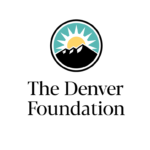 ---
Note: Robin Luff is a donor-advised fundholder at The Denver Foundation, where the foundation helps to support her philanthropic goals, like the project listed below. To learn more about donor-advised funds at The Denver Foundation, please contact us.
If you are involved in the social impact ecosystem in Boulder, Colo., you have most likely crossed paths with the Luff Family. Robin Luff, in particular, is deeply involved in the Boulder community and actively supports several organizations across the education, advocacy, and public affairs sectors – many of whom work with Latino communities – all of which are united by a common thread: to make Boulder and broader Colorado a welcoming, thriving, and culturally rich place to call home. In the context of National Hispanic Heritage Month, we are excited to place a spotlight on Robin's philanthropic work and how The Denver Foundation is partnering with her to support the upcoming Mexico Fellowship at Watson Institute.
One of the organizations that Robin has been involved in for several years (since 2014, in fact!) is Watson Institute. Watson Institute is a nonprofit organization that powers venture and career accelerators for highly promising, next-generation entrepreneurs and leaders in partnership with corporations, foundations, and universities (including our very own University of Colorado Leeds School of Business). Robin's involvement in Watson Institute extends far beyond her generous philanthropic support. Robin is an active member of Watson Institute's Advisory Board, a long-time Mentor for the entrepreneurs in their Boulder flagship Accelerator, the host of Cultural Dinners, and a thought-partner and lead supporter of the pioneer Mexico Fellowship Watson Institute will officially launch on January 19, 2023.
The pioneer Mexico Fellowship will welcome 10 of Mexico's most promising, next-generation entrepreneurs and leaders who are building ventures that are solving significant challenges across Mexico. The Mexico Fellowship will connect the Fellows with Watson Institute's network in Boulder/Denver while also focusing on creating local impact within their communities. The Mexico Fellows will be joined by 10 other Fellows from across Mexico supported by Western Union Foundation. Thanks to Robin Luff's tremendous support, the Mexico Fellowship powered by Watson Institute opened the call for applications at the start of the National Hispanic Heritage Month and will officially launch on January 19, 2023. Our team is looking forward to hosting the Mexico Fellows at The Denver Foundation in early 2023!
Since 2015, Robin Luff has generously sponsored 13 next-generation entrepreneurs who represent nine different countries around the world, including several Latin American countries such as Brazil and Bolivia, with a full-ride Fellowship to attend Watson Institute's Boulder Accelerator. These entrepreneurs, otherwise known as Luff Fellows, have built impactful ventures that address some of the world's toughest problems, including educational inequity for African Americans in the United States, the high-rate of youth homelessness in Rwanda, the global refugee crisis and its impact on young women, and more. We are looking forward to seeing what challenges the Mexico Fellows will be working to solve.
2022 Luff Fellow, Nicole Guerrero, is the Founder and CEO of The Food Bank of Bolivia – the only operating food bank across the country. At just 22-years old, Nicole recognized the urgent issues of hunger and food waste in her country, which she has remained committed to solving for the past four years since The Food Bank of Bolivia's inception. The Food Bank of Bolivia currently feeds 15,000 people per month and has redistributed more than 650,000 kg of food in perfect condition. Robin Luff's support of Nicole has allowed her to participate in Watson Institute's 18-week Venture Accelerator where she receives intensive training; committed mentorship from leading Colorado executives like Dan Caruso (Founding CEO of Zayo Group), and Endeavor CO Entrepreneur Kelly Seidl at a session hosted by Google Boulder; seed funding; and a vast network of support from across Colorado and beyond at no cost to her.
We are proud to put a spotlight on one of the Denver Foundation's incredible partners. Thank you, Robin, for all that you do for our Colorado communities!
If you are interested in getting involved in the Mexico Fellowship as an Impact Series Teacher, Mentor, or Advisor, please reach out to Watson Institute's Director of Development, Ariana Agombar, at ariana@watson.is.