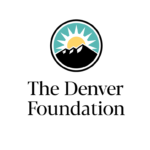 ---
The Denver Foundation released the following statement in response to the devastating shooting at Club Q in Colorado Springs, Colo., early Sunday morning.
"Again and again and again we see the horrific impact of hate in our country. We stand with the victims of the Club Q shooting and their families, and the LGBTQ+ community. And we stand against hate and violence."
Colorado Healing Fund

established a fund to support the victims of the Club Q shooting. 

The Denver Foundation is giving to this fund to support the victims of the Club Q shootings. The Colorado Healing Fund was founded in 2018 by a group of victim advocates and community leaders to establish a secure way for the public to contribute to victims of mass casualty crimes in Colorado. Initial funding was provided by the Colorado Attorney General's Office.

National Compassion Fund has a fund for Club Q victims and survivors. Faith Haug, a local LGBT businesswoman, started this fund for those directly impacted by the shooting and asked the National Compassion Fund to administer it. The fund will benefit the loved ones of the people who were killed, those who were injured, and those who were present and suffered psychological trauma.  100% of donations to this fund will go to survivors and victims of this tragedy. 
To make a grant through a donor-advised fund at The Denver Foundation, please visit TDF Fund Manager, contact your relationship manager, or call 303.300.1790. Donations may also be made directly through each organization's website.
Other organizations that support the LGBTQ+ community. 
If you want to extend your giving beyond the victims of the Club Q shootings, here are some other organizations that are working to support the LGBTQ+ community.
The Center on Colfax opened in 1976 and has grown to become the largest LGBTQ community center in the Rocky Mountain region, giving voice to Colorado's lesbian, gay, bisexual, transgender, and queer (LGBTQ) community and playing a pivotal role in statewide initiatives to reduce harassment and discrimination. Today it is focused on fulfilling its mission by ensuring that every member of the LGBTQ community has access to the programs and resources they need to live happy, healthy, and productive lives.
Inside Out Youth Services works to create a safe space for LGBTQIA2+ youth and their allies, and promote education and outreach into the El Paso County region.
One Colorado Education Fund is the 501(c)(3) sister organization to One Colorado. Through the Education Fund, they provide educational programming on LGBTQ issues, conduct research to understand public opinion, mobilize a community of LGBTQ people and straight allies, and develop campaigns to build public support for fairness and equality.
one-colorado.org/about/one-colorado-education-fund 
United Court of the Rising Sun Empire(dba United Court of the Pikes Peak Empire) this the oldest LGBTQIA organization in Southern Colorado. The United Court of the Pikes Peak Empire conducts charitable and public service projects and events to benefit charities and provides social and charitable activities for the benefit of the gay, lesbian, bisexual, and transgender community.
Organizations you can support through direct donations (ineligible for DAF gifts)
One Colorado is the state's leading advocacy organization dedicated to advancing equality for lesbian, gay, bisexual, transgender, and queer (LGBTQ) Coloradans and their families. They effectively advocate for LGBTQ Coloradans and their families by lobbying the General Assembly, the executive branch, and local governments on issues like safe schools, transgender equality, relationship recognition, and LGBTQ health and human services.
Other Resources
The Colorado Behavioral Health Administration (BHA) offers services that put people first and meet the needs of all people in Colorado. The following resources are available for people in Colorado to receive crisis services and mental health care that is accessible, meaningful, and trusted. Find more information at BHA.Colorado.Gov