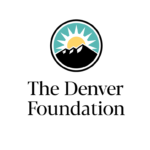 ---
The Denver Foundation is pleased to announce the new members of its Advisory Committee for Community Impact (ACCI) for 2023-2024. This volunteer committee is made up of community members from across the metro area, with a broad range of lived experience and professional knowledge about the areas The Denver Foundation seeks to influence. 
ACCI members must demonstrate a deep commitment to racial equity and be connected to one of our areas of focus: economic opportunity, K-12 education, environment and climate, housing, transportation, and civic fabric or philanthropic generosity. They must understand the role a community foundation, like The Denver Foundation, can play in supporting our community. 
This committee is an important part of our work at The Denver Foundation. ACCI members provide feedback, review critical issues that are important to The Denver Foundation, and engage in our grant review process. This year they also weighed in on the highest priority issues impacting the Metro Denver community, our approach to engagement with directly impacted communities, and commemorating our upcoming 100th anniversary.
Thanks to all the community members who volunteered to join the Advisory Committee for Community Impact in 2023-2024:

Alan Frosh

Amy Weinbaum

Angela Green Urbaczewski

Ashlee Lewis

Ashley Andersen

Ashley Hill

Ben Lusz

Betty Kuehner

C. Benzel Jimmerson 

Carol Peeples

Chad Gentry

Christina McClelland

Colleen Maleski

Darcie Ezell

Dave Koken

Donna Baiocco 

Dr. Carletta Stewart

Dr. Kimberle Jackson-Butler

Eileen Lambert

Emmy Pham

Eugene Kay

Felicia Diamond

Gloria Neal

Gwen Thompson

Ivon Romo

Jen Allison

Jennifer Wolf

John Albright

Julia McCorvey

Karen Silverman

Kate Greeley

Kim Estes McCarty

Kimberly Hirst

Lakisha Gentry

LaShawn Dixon

Liloni Ramos

Lindsay Sherman

Luis Antezana

Maggie Bangert

Marisol Lazo-Flores

Michael Reed

Morton Eugene Sherman

Pavel Reppo

Rasulo Rasulo

Rebecca Holmes

Richard Maez

Richard Wilsey

Ruben Medina

Sarah Almy Moore

Shalelia Dillard

Sofia Chavez 

Terri House

Tobi Becerra

Toya M. Nelson

Venita Currie 

Veronica Jimenez 

Veronica Setzke

Virginia Ortiz

Wyndy Flato

America Carbajal 

Iris Prieto

Jose Luis Meza

Armando Rangel