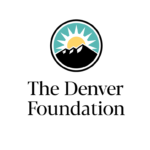 ---
This story originally appeared in Communique, the official news publication of the University of Colorado Colorado Springs.
Commencement Feature: Bridget Roberts is investing in herself
Bridget Roberts was living overseas and working with refugee populations, advocating for the importance of education, when she realized it was time to be an advocate for herself.  
"I always valued education, and I wanted to advocate for that in other countries, and then I realized, here I was advocating for others to do this, and I hadn't invested in myself," she said. "And it's never a bad investment, to invest in yourself." 
After moving back to the United States, Bridget felt limited in what she could do without a degree and wanted to make her lifelong dream of going to college a reality. 
"I would drive by the UCCS campus and tell myself one day, I was going to graduate from UCCS," she said. "And now I'll be doing that." 
A first-generation student, Bridget wanted to go to college right after high school; however, she realized going into the workforce would be financially necessary to support her family. She deferred her dream of college for over twenty years while working full-time and raising her children. 
"I tried to go to community college, but I couldn't find my way," she said. "I didn't have the support, I didn't have the know-how to be able to make that happen."  
With the help of those she met along the way, Bridget went back to school, transferred to UCCS, and earned multiple scholarships, including a Reisher Scholarship, the Reach Your Peak Scholarship, and the Karen Possehl Women's Endowment Scholarship. 
"Without those scholarships, I couldn't have kept going," she said. "That's a huge part, them investing in me and believing in me and seeing my potential, and I'm so grateful for that. It became a big part of my story." 
Another major part of Bridget's story is how she worked to overcome her own self-doubts. 
"When you're a first-generation student, you don't know how to navigate it all, and I internalized feeling like a failure, because I didn't have that degree," she said. "I would think, I must not be smart enough, I must not know enough or have enough grit to make this possible, and for years I believed that I just wasn't capable of doing it."  
Working the the scholarship team helped Bridget realize she didn't have to go through it by herself.
"To see that I wasn't alone in that struggle and that it is a difficult path, but there's help to find a way and make a path forward…it was really through the support of the people in the scholarship department that helped me walk through the process and believe that I was capable of doing it," she explained.
With four children and an ailing mother-in-law at home, Bridget had plenty of other challenges to overcome, not the least of which was going through online classes when the pandemic hit. She set up her desk in a closet, with a sheet behind her "so nobody could see my clothes," she laughed. 
"At one point, I remember just curling up in a ball, crying as I listened to the lecture, wondering, 'How can I do this?,'" she said. "There was just so much on my plate. And it was those professors saying you can do this; we can get through this together, that helped me make it through." 
Bridget will be graduating summa cum laude with a bachelor's degree in social work with a minor in business, with additional coursework in innovation. She has already been accepted into the master's in social work program. 
"A large part of my story is learning to believe that I was worthy of a college education. I fought for it for so long and valued it so much, and I had to learn that this was my education, my opportunity," she said. "I had to let myself dive into it wholeheartedly and appreciate it for what it was for me." 
Her advice for other nontraditional students is to "connect with what matters to you. To find your interests, to find what inspires you, and in doing so, find ways to invest in others and to make the opportunities that you have with a college degree count." 
Bridget encourages all students to surround themselves with people who believe in them. 
"When doubt starts to overwhelm you, hear the  voices of those who believe in you and hold onto them," she said. "Because you can do it. And the world needs to hear from those who have struggled, who have overcome. That ability to press through those difficult times becomes part of the power you have later in life."
"Education is a powerful tool," she added, "and it's not afforded to everybody. When you get your degree…it's worth something. So use it well." 
About the UCCS Fall 2022 Commencement Ceremony 
The UCCS fall 2022 Commencement ceremonies will celebrate degrees conferred to more than 1,000 graduates. More than 550 will attend the ceremony at the Broadmoor World Arena on December 16, 2022, along with family and friends. See the full Commencement program online. View the livestreamed ceremony on YouTube.