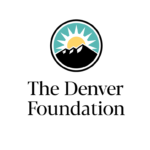 ---
Accessing higher education should be obtainable for everyone, regardless of the pathways that each student chooses to pursue their potential. But we know that's not always the case. With increasing tuition costs, mental health challenges, and adjustments to the COVID-19 pandemic, we turned to experts in higher education.
During our Leading & Learning event, we spoke to Joe Garcia, the chancellor of the Colorado Community College System and trustee of The Denver Foundation; Tobias Guzmán, the vice president of the division of diversity, equity, & inclusion at the University of Northern Colorado; and Nahum Kisner, the executive director of student support & retention at Metropolitan State University of Denver. They gave us an overview of what higher education looks like today, talked about falling enrollment rates of students of color, and the efforts to engage them. We also discussed how much more it costs students to go to school nowadays and how much longer it takes them to graduate also.
We know one way to make higher education more accessible for students is through scholarships. We can all be a part of that support, by donating to The Denver Foundation's Community Scholarship Fund.
Learn more about scholarships at The Denver Foundation
Suggested reading
Photo gallery
Event recording