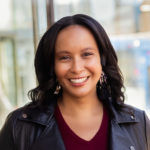 ---
Updated June 08, 2023
The end of the 2023 legislative session is here, and we are grateful to have been a part of so many meaningful conversations about how to improve our communities through policy and systems change.  
It was incredible to see so many policies that we supported make it through the legislative process and possibly become law. More than half of the bills we supported made it through the legislative process and two have been signed into law by Governor Polis. We're proud of these outcomes as the bills we supported and our efforts to stand up and lend our voice to efforts that we know will have an impact. 
We also recognize very important policy proposals did not make it through the legislative process and look forward to ongoing efforts on those issues. 
---
Policy and advocacy work is one way we know we can make lasting changes in our community. It is our responsibility and priority to lend our voice to issues that matter to our communities. 
That is why we are taking formal positions on the following policy proposals. These positions were informed by the foundation's assessment of each policy proposal, conversations with stakeholders, and our policy principles, which we developed based on our policy framework and feedback from nonprofit organizations, grantees, fundholders, and community members. 
We will update this information throughout the year to reflect the status of current and emerging policy proposals that the foundation has taken a position on.  
Climate and Environment, Housing, Transportation
---
We believe that environmental justice begins with targeted policy efforts and investments in under-resourced communities to address the impacts of climate change.
DEAD: AMEND*: SB23-213: Land Use 
What this is about:

 This bill aims to create a statewide standard for zoning to increase higher density housing options in areas near transit (bus and rail). It also creates methodologies for assessing and planning for residential housing needs. The bill establishes a requirement for assessing and adopting strategies to reduce displacement. Displacement is the involuntary relocation of residents due to new development. 

 

Why we care:

Colorado desperately needs new affordable housing options for those of all income levels. This bill aims to help reduce the regulations currently in place to allow for multi-family housing, accessory dwelling units (also known as mother-in-law suites) and middle

housing in areas near transit lines. The creation of such affordable housing options will help reduce the number of individuals using vehicles which helps reduce emissions. This legislation was also an opportunity to explicitly define how cities and counties will assess housing needs for all its residents, and build affordability and displacement mitigation strategies when building new homes.

 

Status:

Lost. For more information about this policy click here:

https://leg.colorado.gov/bills/sb23-213

 

*What is an amend position? This position is an option for organizations to express changes they wish to see in the legislation before taking a formal support or oppose position. The foundation very much supported the intent of the legislation, but desired to see provisions that ensure local governments conduct assessments and affordable housing needs for those at the lowest-income levels to help mitigate the displacement of individuals as new housing is built as a result of this law.
Climate and Environment
---
PASSED: SUPPORT: HB23-1101 Ozone Season Transit Grant Program Flexibility 
What this is about:

This bill makes changes to the existing law that established a two-year program to provide transit at no cost to riders in the month of August through a grant program that regional transit authorities were allowed to apply for. If passed, the law would expand the current definition of ozone season to allow transit agencies where the ozone levels are highest to apply for funding during different month periods beyond what the law currently allows. 

 

Why we care:

This bill builds off an existing program that aligns with the foundation's work to increase access and affordability of transit and improve air quality in Metro Denver. The coalition working on this and the previous bill is working towards a 2024 ballot measure to provide dedicated funding to transit agencies, including RTD. Communities of color and those of lower incomes are disproportionately impacted by traffic fatalities and lack of equitable infrastructure and investment in multimodal transportation. Additionally, poor air quality is concentrated in these communities. Increasing flexibility in how transit agencies can use the resources from this program will help in the immediate implementation in 2023 and will help in building the case for sustained funding for transportation in the future. 

 

Status:

Signed by the governor. For more information about this policy click here:

http://leg.colorado.gov/bills/hb23-1101

 
Economic Opportunity
---
We believe that economic opportunity is achievable when the community has the tools and resources to build wealth, increase assets, and create local and just economies. 
PASSED: SUPPORT: House Bill 23-1081 Employee ownership tax credit expansion 
What this is about:

This bill expands the current Employee Ownership Tax Credit to allow more flexibility in the ways businesses can qualify. The Employee Ownership Tax Credit is set to expire in 2026. If passed, the new law would expand the tax credit to qualified businesses and make it easier for them to convert to worker-owned cooperatives. These changes will not only incentivize Colorado's small businesses to consider employee ownership, but they will also ensure that there will be adequate financial support along that journey.

 
Why we care:

This tax credit will cement Colorado's status as a national leader in worker cooperatives, employee stock ownership plans (ESOP), employee ownership trusts, and alternative equity structures. It has the potential to create thousands of new employee owners during the next several years. These alternative equity structures help spread the wealth to the employees in the journey to a more commonly accepted form of ownership.

 

Status:

Signed by the governor. For more information about this policy click here:

http://leg.colorado.gov/bills/hb23-1081

 
PASSED: SUPPORT: House Bill 23-1229: Amending Terms Consumer Lending Laws 
What is this about:

This bill provides responsible lending options to individuals when an emergency arises, which helps improve their economic security. The bill updates current law to reduce the effective annual percentage rate [APR] on alternative charge loans.

 

Why we care:

Access to capital with measured interest rates is important, especially for individuals with low incomes. Alternative charge loans are short-term, small-dollar loans are limited to $1,000. The loans are subject to various high-cost "charges" which averaged up to 114 % in 2019. (For context, payday loans have restrictions on fees and interest because of a voter-approved ballot measure.) This proposal will support economic stability by helping individuals not go into debt if they have to take an alternative charge loan in an emergency. This

will help ensure individuals with low incomes can pay their bills, manage financial emergencies, and prevent financial penalties for expenses that can lead to long-term cycles of debt and poverty.    

 

 
Housing
---
We believe the continuum of housing programs designed to address affordable housing and homelessness should be well-funded and respond to the history of exclusionary housing policies. 
PASSED: SUPPORT: House Bill 23-1095 Prohibited Provisions in Rental Agreements 
What this is about:

This bill prohibits written rental agreements from including certain provisions that have historically worked against the renter. For example, if passed, the new law would ensure tenants can participate in class-action lawsuits when their landlords are not meeting the legally required standards of living that should be provided to a tenant like a warrant of habitability. 

 

Why we care:

 Through our work as a funder, we recognize the toll that renters face in not only making their rent when the monthly rate increases or making their rent when the monthly rate increase in excess of the cost of living, but the challenges they face when advocating for themselves. This bill updates current law to establish additional safeguards for renters when signing complex leases so that they are not inadvertently forgoing their right to participate in legal proceedings, their right to good and faith dealing, and additional financial costs associated with renting a property from a landlord

.  

 

Status:

Sent to the governor. For more information about this policy click here:

http://leg.colorado.gov/bills/hb23-1095

 

 
PASSED: SUPPORT: House Bill 23-1099 Portable Screening Report for Residential Leases 
What this is about:

This bill establishes a framework for consumer agencies to develop a portable tenant screening report on prospective tenants that is accessible to landlords and makes it easier to screen potential tenants with consistent, relevant information for landlords to review. 

 
Why we care:

Application fees add up quickly for people searching for a rental home. This is especially true for those with lower incomes who may not have accessible money to apply for multiple units when they are looking for housing. This bill is an opportunity to help prospective tenants find housing that fits their needs in a competitive market and potentially find housing in the community where they work, where their children go to school, or where their loved ones live.  

 

Status:

Signed by the governor. For more information about this policy click here: 

https://leg.colorado.gov//bills/hb23-1099

 
DEAD: SUPPORT: HB23-1171: Just Cause Requirement Eviction Of Residential Tenant 
What this is about:

The bill would establish a set allowable reasons for tenant eviction. Such legal grounds would outline what actions constitute a just reason for eviction and not renewing a tenant's lease. It would also establish a framework for which a tenant can challenge in court an eviction. Such just causes will include lease violations (not paying rent or destroying the apartment).

 
Why we care:

Communities of color and low-income communities are disproportionately impacted by the lack of protections for renters regarding evictions. According to data from

Policy Link

, nearly one in four Black renters lived in a county where Black eviction rate was more than double the white eviction rate. Additionally, women -specifically Black and Latina women- faced high evictions than men in 2020.  

 

Status: Lost. For more information about this policy click here:

http://leg.colorado.gov//bills/hb23-1171

 
PASSED: SUPPORT: HB23-1186: Remote Participation in Residential Evictions 
What this is about: 

This bill will allow both parties (tenant and landlord) in an eviction proceeding the option to participate in person, virtually, or over the phone.

 

 

Why we care:

During the COVID-19 pandemic, many courts provided a virtual option for eviction hearings. Often, there are barriers such as childcare, time off from work and transportation that can prohibit a person from making their hearing options will help ensure people can participate in the hearing and reduce the likelihood of a "default judgment," which can lead to an eviction.

 

 
PASSED: SUPPORT: HB23-1190: Affordable Housing Right of First Refusal 
What this is about:

This bill will establish a process for local governments to

make a competitive offer to purchase multi-family properties, such as apartments, when they become available for sale to preserve such housing for long-term affordable housing.

 

 

Why we care:

The housing shortage for low-income Coloradans is detrimental to the public health, safety, and general welfare of our communities. The inability to afford safe housing is incredibly disruptive to the lives and livelihoods of individuals and families. This bill will help local governments acquire and preserve much-needed affordable housing across the state. 

 

Status:

Sent to the governor. For more information about this policy click here:

http://leg.colorado.gov//bills/hb23-1190

 

 
PASSED: SUPPORT: SB23-184: Protections for Residential Residents  
What this is about:

This bill establishes a cap on the amount that a renter will pay for a security deposit, limits the amount of income a renter will have to establish to rent a property, and establishes other guardrails to help renters secure and stay in their homes.

 

Why we care:

The cost of housing in Colorado has doubled over the last decade – and renters are frequently spending a greater share of their income on housing. For those making low incomes and using a housing subsidy to secure housing, current requirements create additional barriers for renters. This bill is another policy intervention to help the lowest income earners secure and stay in their homes. 

 

Status: Signed by the governor. For more information about this policy click here: http://leg.colorado.gov//bills/sb23-184