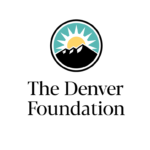 ---
Thank you for your interest in our Leading & Learning Legislative Session Wrap-Up on June 6. Throughout the 2023 legislative session, The Denver Foundation took positions on several policy proposals. We were thrilled that Senator Julie Gonzales and Senator Barbara Kirkmeyer joined us to discuss the session.
To learn more about our policy principles, check out our website. To learn more about our 2023 policy positions, read our blog. You can stay connected to all of our policy positions by signing up for our policy newsletter.
To stay up to date with the work of our participants today, sign up for their legislative web pages and newsletters.
Subscribe to Senator Julie Gonzales' newsletter
Subscribe to Senator Barbara Kirkmeyer's newsletter
Articles