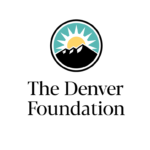 ---
CEDS Finance was founded to help immigrants, refugees, and other underserved small business owners to achieve financial self-sufficiency. "We work with so many immigrants and refugees who haven't had the time to build up their assets or they had to leave their assets at home," explained Brittany Smith, communications officer of CEDS Finance.
Reid Anderson, their senior portfolio officer, said that often traditional financial institutions will have a set of policies designed to say no to entrepreneurs. "At CEDS, we have all our policies designed to say, 'yes'."
CEDS helps people build up their credit score, assets, and collateral so that once they are done getting loans at CEDS, people can start getting loans in the traditional financial sector. The way they do that is by providing small business owners with micro-loans for up to $100,000 and free technical assistance. "Up to $20,000 we don't require any collateral," explained Anderson. "That is specifically designed to erase biases against people who don't have generational wealth."
Smith told The Denver Foundation about a food truck owner from Lebanon who received her first loan from CEDS and then came back for a second one to expand her catering business. "She's able to do catering on top of her business, so now she has multiple income streams and more diversified."
Anderson proudly shared how one person from a community enables others from their circle to pursue their business goals. "We have a ton of borrowers who are Somali. They are offering jobs to other Somalis, referring other Somalis to come work with CEDS – so that increases our impact."
Another way CEDS tries to be inclusive with their process is through their Islamic-compliant business lending; a monthly fee structure instead of an interest-based structure. CEDS is the only organization in Colorado that does this. "That way our Muslim clients can do business that's in line with their faith," said Smith.
Character-based underwriting does not use numbers to determine a risk factor, an interest rate, or approval or denial. Character-based underwriting is more about getting to know each individual entrepreneur. It asks who they are, what their business plan is, and who is part of their community. This is valuable information that helps inform the loan process at CEDS.
With the support of The Denver Foundation and its donors, CEDS Finance has been able to invest $7.6 million into more than 400 entrepreneurs in the Denver Metro area. CEDS has also created more than 1,000 local jobs and allowed our community to thrive. The Denver Foundation believes that economic opportunity is achievable when communities have the tools and resources to build wealth, increase assets, and create local and just economies. That is why The Denver Foundation supports CEDS Finance's commitment to investing in our communities. This nonprofit has been a grantee of the foundation and its donors since 2014, and a Community Grants Program grantee for the last year.
"Investing a little bit of capital into a change-maker has a ripple effect through their family and into their community. Promoting growth not just for that one individual but everyone they are encountering," said Anderson.
Photo courtesy: Armando Generyo