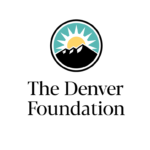 ---
When Blanca Sanchez graduated high school, she found herself a first-time mother working at a warehouse. "I would be back and forth from job to job because I couldn't fit anything in with my schedule," she said. Amid what felt like a tough cycle to get out of, she heard about Mi Casa Resource Center.
Mi Casa Resource Center® believes in the potential of all people to achieve their educational, professional, and entrepreneurial goals. They educate, train, and support youth and adults on their path to economic success. As part of this mission, Mi Casa works with high school students who just graduated or are about to graduate. They connect youth and adults to education and employment opportunities through two main programs, Business Pathways and Career Pathways, which includes a Financial Services Pathway.
"Our Latino community is very entrepreneurial," said Ortega. "They are very passionate about business and what they want to do." A lot of times, she said, it's hard to do it without the right knowledge. That's where Mi Casa comes in.
"[These programs] allow them pathways to a career that they can obtain in less than a year," explained Angeles Ortega, CEO of Mi Casa. For Sanchez, this was a path that she thought was perfect for her family's situation. She was even given a computer and everything she needed to successfully complete the program.
"To create generational wealth within our Latino community — bring the community up to par, so they have opportunities to thrive," said Ortega. "I never thought I could've gone into the financial industry," said Sanchez. "It changed me completely. I look at myself and I feel important."
Her motivation, she said, is her daughter. "I want my daughter to look up to me and say, 'My mom pushed herself so far and I can go further than my mom'." With the support of The Denver Foundation and its donors, Mi Casa helps change the lives of dozens of families in Colorado and create generational wealth.
"To create generational wealth within our Latino community, we help bring the community up to par so they have opportunities to thrive." Angeles Ortega, CEO, Mi Casa
The Denver Foundation believes that economic opportunity is achievable when communities have the tools and resources to build wealth, increase assets, and create local and just economies. That is why The Denver Foundation supports Mi Casa's commitment to investing in our future generations. This nonprofit has been a grantee of the foundation and its donors since 1996, and a Community Grants Program grantee for the last two years.
"The investment that The Denver Foundation has made on Mi Casa is tremendous. When you help an individual get a career, you're not only helping that one person, but you're helping the whole family," said Ortega. "Mi Casa gave me the start. They opened the doors for me," said Sanchez.
Photos courtesy: Armando Generyo