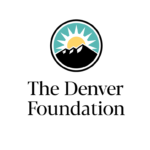 ---
Stacey Shigaya was encouraged her whole life to assimilate. She wasn't taught Japanese as a child, on purpose. 
Both her parents were interned in U.S. concentration camps and because of that, they made sure their children fit in. "They knew what it was like to have everything taken away from them simply because of who they are," said Shigaya. "When I was brought up, they were very conscious of making sure we assimilated." 
When Shigaya talks about the internment, she gets emotional thinking about what her parents went through. "We cannot forget what happened because when you forget history, it repeats itself."  
According to the Smithsonian Magazine, between 1942 and 1945, the United States government incarcerated more than 10,000 Japanese Americans at the Granada Relocation Center, an internment camp in southeastern Colorado that was also known as Amache. 
After Japanese troops attacked the U.S. naval base of Pearl Harbor in December 1941, President Franklin Delano Roosevelt created a new federal agency, the War Relocation Authority (WRA), and directed its staff to construct internment centers across the country. The WRA forcibly relocated roughly 120,000 people of Japanese ancestry, many of them U.S. citizens, over fears they might aid Japan in the war. 
"We all have a story, we all have a background, unless you're Native American, we all come from someplace else," said Shigaya. "That's the thing we have in common. It helps build empathy and compassion." 
"For three years, my parents endured these circumstances and they're American citizens," said Shigaya. "They were both born in the United States." 
When Shigaya was little, her parents had valid reservations about teaching their children Japanese. Now, Shigaya dedicates her career to making sure other families have a space where they feel safe, proud, and able to pass down their roots and celebrate their culture. "It has helped me learn a lot about myself," said Shigaya.  
Shigaya is the executive director of Sakura Foundation, a foundation whose mission is to celebrate and share Japanese and Japanese-American culture and heritage to promote a more compassionate, resilient, and equitable society. Sakura Foundation is a supporting organization to The Denver Foundation and sole owner of Sakura Square LLC, meaning we have a partnership to support their charitable goals.
History of Sakura Foundation
Sakura Foundation was born out of their historic connection with Tri-State/Denver Buddhist Temple (TSDBT). Back in 1970, members of TSDBT created Sakura Square, which is in downtown Denver. It was an ambitious project that built Tamai Tower (a 20-story apartment complex), the retail space that is home to Pacific Mercantile, and other community spaces.  
At that time, Sakura Foundation had a different name, and its mission was to operate and maintain Sakura Square. While they own Sakura Square LLC which owns the property, the foundation now does so much more without ever wavering on their commitment to supporting the Temple. "We're indebted to them for their bravery and their foresight to create Sakura Square," said Shigaya. 
The work of the foundation now
"Everything we've been able to do since we became a foundation has really been rewarding," said Shigaya. 
Currently, they offer several different programs such as the Mirai Generations Leadership Program for young adults, Chibi no Gakkō for K-8 grade students, with mentorship opportunities for high schoolers, the annual Cherry Blossom Festival, community grants, scholarships for graduating high school seniors, and various cultural events throughout the year.   
"We wanted to create a space to nurture and inform young people about our community," explained Shigaya about the Mirai Generations Leadership Program; "mirai" means future in Japanese.
"Nurture them with their leadership skills so they can find the way they want to become a part of the community. Some of them have done a lot."  – Stacey Shigaya, executive director of Sakura Foundation.
Graduates of the program have built their own businesses, serve on boards for Japanese –American organizations, and gone on to do incredible work in our communities. "We realize that everyone is different, so we want them to have the agency to decide how they want to become part of the community in a way that works for them," said Shigaya.   
Our very own Sachi Ishida is a graduate of the Mirai Generations Leadership Program. Her passion for mission-based work and deep impact from that work led her to a career in the nonprofit sector where she now serves as the director of strategy implementation and performance at The Denver Foundation.  
Courtney Ozaki, another graduate of the leadership program, is the founder and creative producer for the Japanese Arts Network (JA-NE). Courtney serves on the board of TSDBT, was a judge for the Japanese American Community Graduation Program and is a founding member of the Japanese taiko drum ensemble, Mirai Daiko. Courtney was selected for U.S.-Japan Council's Emerging Leaders Program and attended its U40 Summit.  
Alyssa Nilemo, who is Chief Activation Officer for Auraria Higher Education Center and a board member for the Asian Chamber of Commerce Colorado and Allyson Masunaga Goto, the deputy director of the National Asian American Pacific Islander Mental Health Association, are two more stand– out graduates of the Mirai Generations Leadership Program.   
The largest event the Sakura Foundation puts on is the Cherry Blossom Festival, which it co-presents with TSDBT. This year will be the 49th year. "Last year was the first year back from the pandemic and it was so gratifying to see so many people out and about, happy to be there," said Shigaya. The festival is the largest fundraiser for the foundation and for the Temple. 
This year, the Cherry Blossom Festival will be June 17-18th. The event is free and will have activities for families. Colorado's Cherry Blossom Festival is one of the longest running in the country.