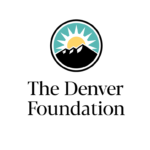 ---
By 2055, Asians could become the largest immigrant group in the United States. Their unique roots connect us to more than 20 countries around the world with dynamic histories, cultures, and languages. 
For many Asian-American and Pacific Islanders (AAPI), philanthropy is embedded in their culture and values. And yet, they are underrepresented in organizations that are supported by philanthropy in the U.S.  
For every $100 awarded by foundations in the United States, only 20 cents are designated specifically for AAPI communities. While the AAPI population in the United States more than doubled in size, foundation funding for AAPI organizations flatlined, totaling a mere $174 million in 2018 – even when overall philanthropic giving was rising. 
This disparity and untapped potential inspired Kristi Keolakai to start the Asian-American & Pacific Islander Giving Circle.  
A giving circle connects individuals who donate their money to pooled funds shared with other donors. The donors decide together which nonprofit organizations or community projects to support. Through the process, donors build strong connections and increase their engagement in the community. 
The Start of the AAPI Circle
"How can we convert this fear, pain, and anxiety into something positive where we can help tell our stories?" These were the types of questions Keolakai kept asking herself. "We're bigger than the monolith."
Keolakai was born in Hawai'i, raised in the military, and moved every three years. She remembers many Asian-American and Pacific Islander students made fun of for the food they brought to the school cafeteria. Those memories now serve as fuel to keep her philanthropic work going. 
When Keolakai started the circle, she had just left her six-year job with The Denver Foundation. The world was in the midst of the coronavirus pandemic, Asian hate crimes were at an all-time high, and pandemic-related rhetoric against this community was pushed out on a federal level. 
Given this reality of the AAPI community and the lack of support from the philanthropic world, Keolakai decided she was going to use $2,000 to start a giving circle. "A lot more people jumped on board than I thought," she said. 
Makeup of the AAPI Circle
"I couldn't feel more privileged to know the members of the AAPI circle and to work with them," said Keolakai. "These are all individuals that are servant leaders most of them are in a public-serving space." 
There are 24 members of the AAPI Circle. Their backgrounds include non-profits, philanthropy, and entrepreneurship. Keolakai said they all have a deep sense of personal responsibility "not only to Colorado and their own communities but spiritually. They're a wonderful dear group of individuals. The real deal servant leaders," said Keolakai.  
Everyone has different interests and passions in terms of where to give back. For Keolakai, her personal interest is giving back to pan-Asian communities. "I'm passionate in the commonalities of different communities, finding those spaces, and focusing on what unites us," she said. "Where we can all give together." 
"For 24 folks we've done wonderfully for the first year," said Keolakai.  
What they've done and plan to do in the future
To date, the Colorado AAPI Circle, aka the Colorado AAPI Fund, has received donations totaling over $332,500 (most of which was restricted to the CHI study) and granted out $78,550 to the community since the inception of the fund. 
Some of that money went to Inside Out Youth Services in the wake of the Colorado Springs LGBTQIA+ Club Q shooting in November 2022. This was done in partnership with other organizations in Colorado such as the Sakura Foundation, the Asian Pacific Development Center, the Colorado Asian Pacific American Bar Foundation, the Asian Chamber of Commerce, and the Asian Chamber Foundation Colorado. 
Much of the focus of the first year of grantmaking was to examine community needs in the community to ensure that future grantmaking from the circle will have the biggest impact.  
"This will be our benchmark," explained Keolakai. "In 10 years, we want to see change."
Their goal is to elevate their many communities by increasing resources, lifting voices, and growing their civic engagement.  
To accomplish that, they first recognized that there is not a lot of data on AAPI communities in Colorado and no comprehensive needs assessment to determine where philanthropic dollars can make the most impact. 
That's why in the first year, AAPI Circle partnered with Colorado Health Institute (CHI) and started a community-centered demographic study focused on the Colorado AAPI communities most in need. The goal is to define strengths and struggles in economic opportunity, education, health, housing, crime and justice, and civic engagement. The hope is that policymakers, service providers, advocates, and the philanthropic community will use this data to better serve AAPI families.  
This report will also inform the circle's giving decisions. 
Keolakai hopes to see increased dollars going to AAPI communities, increased visibility for the community, more authentic storytelling, and increased solidarity impact with other groups. 
If you'd like to join the AAPI Giving Circle, click here. If you'd like to donate to the Colorado AAPI Fund, click here. For a look at the other giving circles at The Denver Foundation click here.