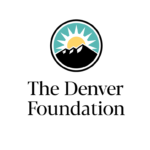 ---
Dr. Luis Murillo credits luck for having landed in great schools when he was growing up and for being taught by great educators.  
He was born and raised in Mexico until he was 12 years old, when he was brought to the United States. 
"My dream and vision for public education is that we don't have to rely on luck and that we're able to design a system where every kid, regardless of their color, background, sexual preference, or religion, gets the same experience," said Murillo.  
He's been in education for 15 years now, serving in the San Luis Valley. "I've always been about engaging with community and doing with community, rather than doing for community," he said.  
When he became the Assistant Superintendent of Alamosa School District, he realized that it was easier said than done. Meaningful collaboration takes a lot more coordination and Murillo wanted to do it right.  
Luckily for Murillo, the district had an existing relationship with the Colorado Education Initiative (CEI) that helps support superintendents and district and school leaders in their roles. He joined the Rural Superintendent Academy powered by CEI, an experience he said transformed his life as a leader. 
CEI's long-term vision is for every student in Colorado to finish their K-12 experience prepared for a hopeful, equitable, and prosperous future. "We support the leaders in school district systems, from classroom teachers all the way to superintendents and boards," explained Rebecca Holmes, the president and CEO of CEI.  
CEI works on major transformation in schools in four ways: two of them are social-emotional learning and career-connected learning. "The Denver Foundation is supporting the intersection of those two projects right now all across the state and in the Denver-Metro area," said Holmes. CEI currently works in nearly 100 of the state's 178 school systems. CEI is providing leadership support to Murillo, helping him create opportunities for the community to be more involved in their children's education, something he understands the value of from his lived experience. 
"It is very important to have people who reflect the community in leadership groups so we can better serve our communities and really get to the promise of public education," said Murillo.  
The Denver Foundation believes that access to a well-funded and racially equitable K-12 education system is critical for communities in Metro Denver to thrive. That is why we support the Colorado Education Initiative's commitment to investing in our future generations. This nonprofit has been a grantee of the foundation and its donors since 2009, including our Community Grants Program.   
With the support of The Denver Foundation CEI is investing in district leaders like Murillo who can dream big and begin to change school systems for the better.