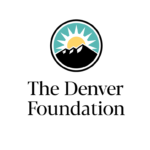 ---
The Latin American Educational Foundation (LAEF) is the oldest Latino nonprofit in Colorado.  
Their generational impact through college scholarships is felt in almost every corner of the state. "Not too long ago, I met with a family where the grandmother received a scholarship, then the daughter received a scholarship, and now their son received a scholarship," said Nick Lopez, president & CEO of LAEF. 
Their proven track record establishes LAEF as a leader in meeting the higher educational needs of Latino students in Colorado. In its 74-year history, LAEF has awarded nearly $7 million in scholarships to more than 7,000 students.  
The value of the foundation is seen through the successes of LAEF's alumni, like Crestina Martinez. 
Martinez was born and raised in the San Luis Valley. She grew up on a small cattle ranch with her family. When it was time to figure out what higher education would look like for her, she found support in LAEF.  
"It's not just the student you have to work with, it's the entire family," she said. The intentionality of LAEF to include her family is what helped give her hope for the future.  
As a part of their values, LAEF is thoughtful about including the student's parents in different ways. They make sure their events are always during dates and times that also work for working parents. LAEF often serves as the go-to organization for first-generation families who might need help navigating higher education systems. Many student alums say they wouldn't have made it through college if it wasn't for the support from LAEF.  
After graduating from Colorado College, Martinez went on to become the senior advisor to Governor Jared Polis, the director of long-term recovery and major initiatives with Adams County Government, and, most recently, the director of strategic outreach and advocacy for Xcel Energy Colorado. Martinez is also the latest recruit for the LAEF board of directors.  
Lopez described Martinez as a powerhouse because of her commitment to community service, public leadership, and advocacy as an alumna scholar. 
As a part of the board, Martinez is looking forward to being a part of an organization with like-minded individuals to build a robust alumni network.  
"It's the intentionality of wraparound services for the students and wraparound services for the family that contribute to the impact of LAEF," said Martinez.
The Denver Foundation believes that access to a well-funded and racially equitable K-12 education system is critical for communities in Metro Denver to thrive. That is why we support the Latin American Educational Foundation's commitment to investing in our future generations. This nonprofit has been a grantee of the foundation and its donors since 1998.   
"With the support from The Denver Foundation, we can impact more lives, and deepen our partnerships with our higher educational institutions," said Lopez. "Above all else, we can really contribute to the long-term economic and social vitality of this state."