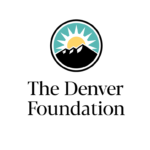 ---
This November, voters in Colorado will have the opportunity to vote on two ballot measures on state issues. Depending on where they live, they will also vote on several local ballot measures. Issues before voters include changes to property tax rates, retaining tax dollars collected to fund preschool programs, and changes to local laws on governance, childcare, and emergency services. Additionally, many communities will have elections to determine who will lead their city councils, county commissions, and school boards.  
The Denver Foundation believes a core component of the Metro Region's civic fabric is voter engagement and ensuring individuals have the tools to be informed voters. We believe everyone should vote and ensure their voices are represented. 
State and local lawmakers have made the voting process more equitable and secure. However, we have heard from the community that we need to do more work to engage growing populations of eligible voters, especially among historically underrepresented groups (American Indian/Alaska Native, Asian American or Pacific Islander, Black, Indigenous, and Latino/Latina, and those of economic disadvantage).  
As a result, the foundation is focusing on funding nonprofits' efforts to increase voter registration and turnout in this election, focusing on new and low-turnout voters from historically underrepresented communities.  
We are proud to be funding the following organizations to support their voter engagement work for the November election:  
Additionally, we are pleased to provide the resources below to help voters ensure their registration is active and learn more about ballot measures.
Proposition HH: Property Tax Changes and Revenue Change Measure 
Proposition II: Tobacco and Nicotine Product Tax Revenue Measure 
Denver Ballot Question 2P 
General voting resources