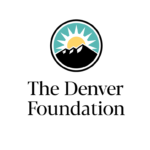 ---
Mayor Mike Johnston is launching his vision for the city after taking office almost 100 days ago. Before he was inaugurated in mid-July, several community leaders helped set him up for success.  
His transition committees included two people from The Denver Foundation. Naomi Amaha, the director of policy and government affairs sat on Mayor Johnston's Climate Adaption, Sustainability, and Resiliency (CASR) transition committee, and Dr. Janet Lopez, our senior director of policy, partnerships, and learning was selected to serve on the Migrants and Immigration transition committee. Together, all the transition committees made sure Mayor Johnston was prepared to tackle the most pressing issues in Denver.  
Transition committee members collectively discussed key challenges and opportunities as it transitioned into a new era of leadership. They were also tasked with addressing the most pressing questions that Mayor Johnston was asked on the campaign trail. Most importantly, they were tasked with gathering community feedback which informed the recommendations provided to the mayor.  
Transition committees, 28 in total, hosted public feedback sessions in community centers and public spaces across the city. In the public feedback session for migrants and immigration, how we welcome and integrate new arrivals to Denver was heavy on people's minds.  
In the CASR session, attendees were asked many questions to inform them about what it would take for Denver to become the national model for climate policy. After these public meetings, transition committees handed over reports to the new mayor that included recommendations and activities the mayor should pursue, and outcomes based on the recommended priorities.  
As Mayor Johnston approaches 100 days in office and announces those selected to lead city agencies, the foundation thanks him for the opportunity to be part of the transition committee process and respectfully reiterates the core recommendations made by the transition committees, including those our staff participated in this summer.   
For the Migrants and Immigration committee, we emphasize that his team:   
Develop a sustainable, long-term approach to managing and operating temporary shelters for new arrivals, including contracting with an outside partner(s).

 

Institutionalize budget line items to support the comprehensive needs of new arrivals to Denver.

 

Expand viable employment and income-generating pathways for those awaiting work authorization; proactively develop a plan that ensures employment continuity for Deferred Action for Childhood Arrivals (DACA) recipients.

 

Advocate for the development and implementation of policies and practices that support migrants and immigrants at both a state, city, and national level. 

 
For the CASR committee, we emphasized that:  
The mayor sets expectations of a whole-of-government approach with a climate cabinet and accountability for meeting climate and equity goals throughout all city departments.

 

Lower barriers to implementation and scale the excellent policies and plans CASR has already developed. The Inflation Reduction Act and The Infrastructure Investment and Jobs Act funding as a generational opportunity.

 

Climate justice requires a bottom-up approach, by proactively prioritizing community engagement and transparency around integration of community voices.

 
As staff at The Denver Foundation, whose vision centers on a Metro Denver that is racially equitable in its leadership, prosperity, and culture, we look forward to how our leadership and resources can contribute to these recommendations, as well as others shaped by transition committee leaders from across the city. 
We were honored to be a part of this process and are excited to see what it means for the future of Denver. 
Read the Migrants & Immigration Committee Report 
Read the Climate Action Sustainability and Resiliency Report