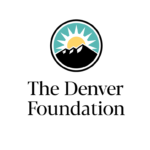 ---
Now that the legislative session is over and municipal elections are done, The Denver Foundation hosted an open house with civic leaders to celebrate the work ahead. 
Leaders from the Denver City Council, Mayor Mike Johnston's office, the Colorado State Legislature, and Senators Bennet's and Hickenlooper's offices were all present.  
Our CEO Javier Alberto Soto and our Director of Policy and Public Affairs, Naomi Amaha, welcomed everyone before opening space for one-on-one connections. 
Several of our staff members shared our work in climate, economic opportunity, education, housing, transportation, and scholarships.  
This comes after two of our staff members served on the transition committees for newly elected Mayor Johnston.  
We know that policy has the power to change communities and we help make sure community voices are always represented, both by serving on important transition committees and building relationships with our civic leaders. 
Photo credit: Amanda Tipton Photography