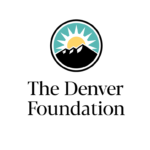 ---
Members of The Denver Foundation's community of fundholders and partners have played an essential role in our work this year. With the holiday season underway, we know you have giving on your mind. The Denver Foundation is here to help you, your family, your business, or your nonprofit organization meet your charitable goals for 2021.
We've compiled these tools and tips to help you plan and strategize for your year-end giving. Offering instructions on how to add gifts of cash, stock, mutual fund transfers, and complex assets to your donor-advised fund, and recommending grants out of your fund. 
Our Engaged Philanthropy team is dedicated to making it easy to have an impact on the issues that matter most to you. As you consider how, where, and when to give this season, please keep our range of services in mind. We offer customized planning, research, and a variety of fund options to match your generosity. From estate and planned giving to multi-generational philanthropy, we put your charitable dollars to work.
We're happy to share tools, timelines, and resources to inform your giving this season. Please reach out to us with any questions.
Thank you for choosing The Denver Foundation as your partner in philanthropy.
Important Deadlines
DECEMBER 23
In order to have your grants mailed before the end of the year, please submit your recommendations no later than December 23.
DECEMBER 24
Any grants recommended between December 24 and January 1 will be mailed the week of January 3-7, 2022.
DECEMBER 31
Donations by check must be postmarked by December 31.