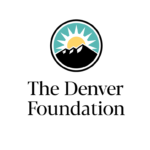 ---
Each year EARTHDAY.ORG, the global organizer for Earth Day, sets a theme and intention. This year's theme, "Invest in Our Planet," calls for action from individuals, governments, and businesses to accelerate the transition to an equitable, prosperous green economy. Many are calling for the philanthropic sector to step up in this fight.
The Denver Foundation and many of our fundholders are doing just that.
Between 2018 and 2020, fundholders gave nearly $12 million to organizations focused on climate and the environment. Through business donor-advised funds, like Excel Energy's Renewable Energy Trust; collective giving models, like the Environmental Affinity Group; and specialized field of interest funds, like the Climate Equity Fund, fundholders invest resources toward environmental education, green jobs training, energy efficiency programming, and the application of renewable energy resources.
Does your nonprofit work on climate and the environment? Here are some funding opportunities opening June 15, 2022:
Community Grants Program
Last year, The Denver Foundation expanded its Community Grants Program focus areas to include environment and climate, with support for organizations working to advance energy efficiency, renewable energy, and air quality. Environmentally minded organizations are invited to apply when the next Community Grants Program cycle opens June 15.
The Environmental Affinity Group
The Environmental Affinity Group is a group of donors who pool resources to build a sustainable Colorado through high-impact, informed philanthropy. This group places a focus on environmental and conservation organizations that demonstrate a community-led approach to taking action on climate change. Environmental Affinity Group members have the opportunity to give together through collective grantmaking, learn together through site visits and quarterly educational events, and grow together through effective environmental philanthropy that lifts up exceptional organizations.
To review the Environmental Affinity Group's grant guidelines, please visit our Funding Opportunities page after June 15. The application will close August 1.
Want to learn more or join the Environmental Affinity Group? Email eag@denverfoundation.org or fill out the membership form here.
The Climate Equity Fund
The Climate Equity Fund deploys resources to nonprofit organizations that are addressing climate change. We emphasize organizations that support those most impacted by policy change, including Black, Latino, Indigenous and Asian communities in Denver. Organizations supported by the Climate Equity Fund have articulated how their work has helped to reduce carbon emissions in a measurable way. How their organization supports and collaborates with individuals, communities, and neighborhoods in efforts to reduce climate change. How its work has helped improve community well-being through innovative action. In some cases an organization may have demonstrated all three. 
Review Climate Equity Fund grant guidelines
Resources for learning more about environment and climate
In February, The Denver Foundation hosted an in-depth and informative conversation about the state of the environment and climate in Metro Denver, presented in partnership with the Environmental Affinity Group (EAG).
We were joined by environmental documentarian, photographer, and advocate Jim Balog, Cindy Chang of Groundwork Denver, and Beatriz Soto of Conservation Colorado's Protégete. Each spoke about the importance of air quality especially in low-income Black and Latino communities. We also discussed supporting and empowering our young and emerging leaders in this space.
An event recap for the Leading & Learning event on Environment & Climate is available here. You can also watch a recording of this event.