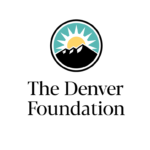 ---
Many have seen the news reports about the migrants and refugees who are arriving in large numbers at several shelters in downtown Denver.
To help support that effort, we are making a grant out of the Critical Needs Fund to Colorado Hosting Asylum Network to support these individuals and their families and to the Newcomers Fund at Rose Community Foundation. All dollars raised through the Newcomers Fund will be deployed quickly and strategically to Colorado nonprofits and government entities providing essential services. Grant decisions will be made with guidance from the City of Denver, State of Colorado, and other community/philanthropic partners closest to the evolving situation.
For nearly two decades, the Critical Needs Fund has addressed emergent community needs through flexible and responsive grantmaking. The fund supports initiatives that align with The Denver Foundation's mission, values, and objectives, but are not typically supported through our core grantmaking. Often, these initiatives arise in moments of crisis. (You can learn more about the Critical Needs Fund on our blog.)
If you want to support these efforts, you can also donate to Denver Immigrant Legal Services Fund, housed at The Denver Foundation. The Denver Immigrant Legal Services Fund helps immigrants access fair legal representation and due process. The fund provides grants to nonprofit organizations that offer direct legal representation to low-income Denver residents who face potential deportation. It was created in 2018 to help vulnerable immigrants access fair legal representation and due process.
---
Places to give:
City and County of Denver website includes a call for volunteers and physical donations.
Monetary donations can also be sent to:  
Colorado Hosting Asylum Network
Newcomers Fund at Rose Community Foundation. 
Americans Friends Service Committee. The American Friends Service Committee (AFSC) promotes a world free of violence, inequality, and oppression. Guided by the Quaker belief in the divine light within each person, we nurture the seeds of change and respect for human life to fundamentally transform our societies and institutions. We work with people and partners worldwide, of all faiths and backgrounds, to meet urgent community needs, challenge injustice, and build peace. When you donate to AFSC, you are helping communities meet urgent needs. You are supporting migrants seeking safety. And you are supporting worldwide work for peace.
Casa de Paz. Casa de Paz (House of Peace) offers peace in the midst of chaos. We welcome guests who are released from the immigration detention center in Aurora, CO. We provide them a safe temporary space to go to so they can connect with their loved ones and make it to their final destination. We believe in the inherent worth, dignity, and respect of all human beings. This is a beautiful community with thousands of people who are committed to building a bigger table!
Denver Community Church. Denver Community Church started when a group of people felt led to move to Denver to start a church that would be so involved in the community that the only appropriate name would be Denver Community Church. DCC first gathered together in the spring of 2001. The theme of DCC has always been to explore and participate in the life of Jesus, so that we can be a healing presence in our world.
Papagayo. They are a nonprofit organization (501c-3) founded in 2017 located in Denver, Colorado, characterized by its commitment to people in vulnerable situations without distinction of origin, beliefs, ethnic groups, culture, race, or gender. Through different resources and programs, they promote and expand the opportunities of Hispanic communities for a better future.
SOS Venezuela. SOS Venezuela is a nonprofit organization with 501c3 status, located in Denver. Their mission is to promote Venezuela and Hispanic culture and support those adversely impacted by the economic and humanitarian crisis while being recognized for its values of commitment and solidarity with those Venezuelans and Hispanics in need.