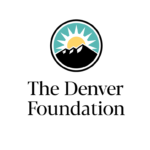 ---
The Denver Reparations Fund, a new fund at The Denver Foundation, is pleased to announce the grantees from its first cycle of grantmaking. The Denver Reparation Fund awarded a total of $77,000 to eight Black-led nonprofits. 
Denver Black Reparations Council (DBRC) and Reparations Circle Denver (RCD) are working together to effect reparative change. RCD is a giving circle in Denver accepting new members; DBRC deploys funds raised by RCD and housed in the Denver Reparations Fund to provide reparative funding for the Black communities of Colorado.   
You can read more about this effort on our blog. 
If you are a donor who is interested in giving to the Reparations Fund, you can give at this link. 
If you are a Black-led nonprofit seeking funding, the next grant cycle is now open. The deadline to apply is March 15, 2013. You can learn more about this funding opportunity on our website.