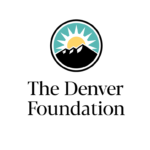 ---
We kicked off this year with 22 things we were excited about in 2022. We reflected on the strengths of community foundations, and The Denver Foundation specifically. We looked at our role in the community, our ability to connect with our stakeholders, and the opportunities we have to improve our community by lifting up others' voices and supporting change.
We are proud of what we accomplished this year. We were able to distribute funding in the community to help nonprofits that are working on important issues, like housing and climate change. We opened new donor-advised funds with donors dedicated to improving Metro-Denver. And we continued to partner with professional advisors, helping them support their clients' giving. While we witnessed volatile financial markets, our thoughtful investment approach means we are able to weather that volatility.
Here are our top 10 highlights from 2022:
Implementing a racially equitable grants application process. We're so pleased with the steps we've taken to make our grants application process more racially equitable. We've expanded our outreach to diverse pools of potential applicants and continued to streamline our process. We've made our staff members more accessible for questions and feedback, and offered implicit bias training for all our grant reviewers. Of the 100 awarded grantees from January to June 2023, 59.1% had executive directors or CEOs of color, and 56.4% had boards with more than half of its trustees identifying as a person of color. Most notably, 80.9% of awarded grantees are providing services to communities of color.
Engaging in the policy process. In response to calls from the community to lend our voice to important issues, we engaged in legislation and ballot measures that reflect our mission, values, and focus areas. Thanks to the leadership of the new policy committee, an ad-hoc committee of the board of trustees, we boosted our focus on policy work this year. We are pleased to see our fellow Coloradans prioritize and support efforts to increase affordable housing and address environmental issues. This illustrates the power of collaboration, education, and compassion. You can read more about the 2022 legislative session and the 2022 midterm elections on our blog.
Listening to the community through our Advisory Committee for Community Impact. We worked throughout the year with the Advisory Committee for Community Impact, our 50-person volunteer community committee, which is representative of the wide range of community stakeholders that The Denver Foundation serves. This year they weighed in on the highest priority issues impacting the Denver Metro community, The Denver Foundation's approach to engagement with directly impacted communities and share ideas for commemorating the foundation's upcoming 100th anniversary in 2025.

Working with complex assets. We continue to partner with professional financial advisors, fundholders, and donors to turn complex assets into charitable gifts. We enjoy helping donors deploy interesting assets for philanthropy—whether that's closely held interests in real estate ventures or thinly traded virtual currencies. We seek to engage and educate our advisor network on philanthropic vehicles that allow their clients to make tax-advantaged gifts to support nonprofits in Metro Denver, Colorado, and beyond.
Hosting Leading and Learning events. This learning series for donors and fundholders on issues important to the community has been a centerpiece of The Denver Foundation for years. This year we hosted three leading and learning opportunities where donors learned about climate, economic opportunity, legislative wrap-up, and racial equity in philanthropy. We also had a special legislative wrap-up Leading and Learning event open to all our partners.
Celebrating 20 years of Reisher Scholarships. The Reisher Scholarship Program helps promising Colorado students earn their undergraduate degrees without incurring additional educational debt. Reisher scholars past and present, members of the Reisher family, and The Denver Foundation staff gathered this summer to celebrate the program's 20th anniversary. In those 20 years, there have been 1,978 Reisher Scholars who have each received nearly $20,000 on average. A remarkable 74% of scholars are the first in their families to attend college.

Welcoming you to Casa Grande. You may not be aware, but we moved buildings in the middle of the pandemic. We were thrilled to see people in-person again, and loved inviting the community to join us at Casa Grande, our new home. Our new space is also a certified Green Denver Business. You can read more about the certification on our blog. We are planning more great events in 2023 and can't wait to see you soon.
Aligning our investment with our mission. We made huge strides this year in aligning our assets with our mission through investments that support our focus on diversity, equity, and inclusion (DEI), environmental, social and governance (ESG) and thematic investing that aligns with our mission. We often think about DEI work in our grantmaking or hiring, but it's been important to us to ensure DEI is also part of our investment strategy. This year, we have grown our investments in diverse-led firms from 0% to 33.7% in our Sustainable and Responsible Investment (SRI) Pool and from 0% to 12.1% in our Long-term Balanced Pool.
Celebrating 25 years of Strengthening Neighborhoods. In September we celebrated the 25th anniversary of Strengthening Neighborhoods, our signature community grassroots grants program. "People have always had ideas about how to improve their communities. But before Strengthening Neighborhoods, there was really no way for foundations to support those ideas," said David Portillo, Strengthening Neighborhoods officer. "When we began looking at communities —and the residents as the ones with the answers—incredible things started to happen." You can watch a video about Strengthening Neighborhoods here.

Biking around Denver for our 2022 bike tour. We were thrilled to relaunch The Denver Foundation Bike Tour. We started the bike tour in 2019 as a way to get to know the community and to listen and learn about the challenges and goals of each of Denver's unique neighborhoods. The bike tour is also a way to make philanthropy more accessible to our community and lead with humility. The bike tour allows us to go into neighborhoods and meet people where they live and work. Doing so gives us a deeper understanding of the challenges our community is facing and insight into how we can do our work better. You can read more about the 2022 bike tour on our blog.